Hulu to Offer Live TV Streaming Bundle in 2017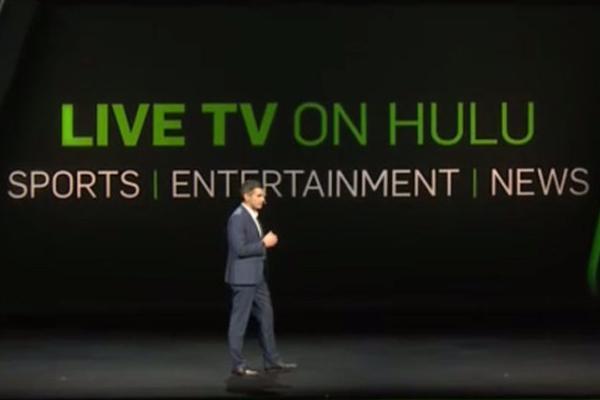 Hulu has announced plans to offer a live TV streaming service as an alternative to traditional cable. Slated to launch in 2017, the service aims to offer "live sports, news, and events" and a limited number of cable and network channels at a price that undercuts the price of cable TV.
The news comes just weeks after the announcement of Sony's Vue extended service and AT&T's DirecTV Now, which will offer limited live TV bundles.
As the Walt Disney Company and 20th Century Fox are co-owners of Hulu, the initial lineup will include all of the Disney channels—ABC, ESPN, and the Disney Channel—along with the Fox broadcast network, Fox News, FX, and Fox's regional and national sports channels. Comcast is also part owner of Hulu, but it's NBCUniversal unit is a silent partner (a condition of the 2011 Comcast acquisition of NBC). At this time there is no indication that NBCUniversal channels will be included in Hulu Live TV.
Hulu currently offers live video streams but only through a Showtime subscription option on the Hulu app. Along with watching Showtime on demand, there is a live stream of East Coast and West Coast feeds.
The new live stream bundle is expected to be priced at $40 per month, according to a report in the the Wall Street Journal ."
How does Hulu's forthcoming live TV streaming service and others like it compare with a traditional cable subscription? While they will cost less, these services will offer fewer channels and are still bundles, meaning subscribers can't pick and choose the channels they want. Hulu's service, for example, will not include programming from CBS—getting that channel will require a separate subscriptions.
All of which raises an important question for would-be cord cutters: Does the current trend of movie studios help them get only the channels they want at a price that is less than a traditional cable TV bundle?
That question aside, Hulu's live TV streaming service will be welcome news for sports fans as it offers a good number of sports channels including ESPN and Fox Sports.