Hugo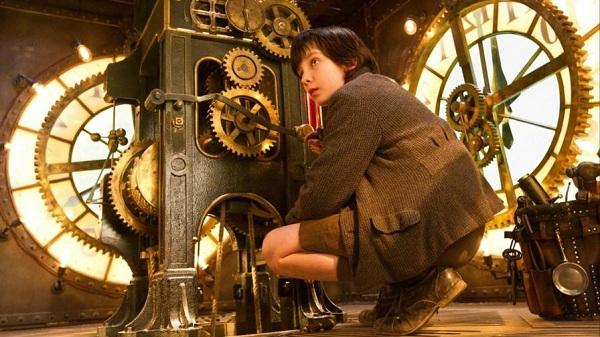 Based on Brian Selznick's book, "The Invention of Hugo Cabret,"
Hugo
is one of the best films from 2011 and it certainly deserved its 11 Academy Award nominations (winning five). Acclaimed director Martin Scorsese brings the magic back to filmmaking and in the process gives the viewers a history lesson on one of the early pioneers in movie making. Going in, I had no idea what this film was about, but was blown away by the reference-quality audio and video presentation as well as the engaging story, believable characters, and exquisite set design. The film was shot on an Arri Alexa digital camera and the level of detail is out of this world. Every shot is razor-sharp in both the foreground and background and I only wish I was sent the 3D version from Paramount because I've read that it has some of the best 3D effects available on Blu-ray. Not to be outshone is the DTS-HD MA 7.1 soundtrack that features stupendous dynamic range, pinpoint accuracy with its discrete effects, and astounding frequency response.
Paris

Chapter 1, 00:01:04
Detail, depth
Out of the gate you'll quickly see that this is a reference-quality video presentation. Although this shot is all CGI, the level of detail is mesmerizing as the camera pans across the city of Paris. Check out the detail in all of the buildings, the depth of the picture, and how real the miniscule snowflakes look.
A view from above

Chapter 11, 1:20:06
Surround envelopment, detail
As Hugo and Isabelle look out the clock tower at the city, listen to the gears on the giant clock as they envelop the room. Then as the kids begin their hushed conversation, be sure to notice the minute detail in their closes, hair, and facial features.
Nightmare

Chapter 11, 1:23:30
Dynamics, frequency response
When Hugo ventures onto the train track to pick up the key, listen to the soundstage explode as the train in vain to stop before pummeling the young boy.
Release Date: February 28, 2012
Studio: Paramount