How Much Is Music Worth?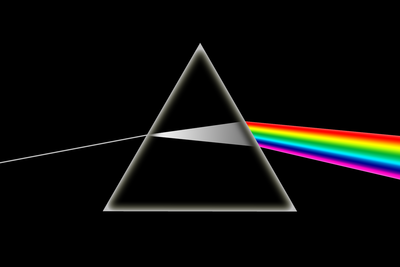 Money, get away
Get a good job with good pay and you're okay
Money, it's a gas
Grab that cash with both hands and make a stash
New car, caviar, four star daydream
Think I'll buy me a football team
In my opinion, Friederich Nietzsche was exactly right when he famously stated, "Without music, life would be a mistake." [Twilight of the Idols] Try to imagine a world without music. Erase every emotion that music has stirred in you, erase every memory of dancing to music, erase every instance when you heard music, and cried. In a world without music, none of those things would exist. We conclude that even if music isn't indispensable to living, in the very least, music is very, very valuable.
Which brings us to Blackstone. Blackstone Inc. is an American private capital investment company, with a tidy sum of roughly $619B under management as of 2020. The company is famous for its leveraged buyouts and real estate deals. Now, it has decided that another good way to make money is with music.
In particular, as reported in The Wall Street Journal, Blackstone has announced that it plans to invest $1B to cash in on the ever-growing trend of listening to music via internet streaming. The company will acquire music rights, working in partnership with an advisory firm associated with Hipgnosis Songs Fund Ltd, a British music-investment company founded by Merck Mercuriadis. The partnership is illuminating — Blackstone thinks there is money to be made in online music, but perhaps wisely understands that the legalities of the international music business are notoriously tricky, and it would be best to ally with a company experienced in such matters.
That $1B, according to Blackstone senior managing director Qasim Abbas, is a "starting point" and given the rapid expansion of music streaming, it's hard to tell what the final sum might be. In any case, the basic business model, at least in theory, is simple: Hipgnosis buys music rights, and earns a small amount whenever the music is streamed or otherwise used commercially, for example, in a video game or on social media. According to Mr. Mercuriadis "In the future we expect to see billions of microtransactions coming at you in real time in a way that is not real different from the way Visa or American Express operates."
Blackstone has certainly watched as Spotify, Apple, Amazon and others have ramped up their music subscription services to meet consumer's demands. It will be interesting to see if Blackstone intends to create its own music channel. If so, I suspect it would need to have some heavy-hitter names in its catalog to entice new customers to sign up. Mr. Mercuriadis certainly has the connections; he formerly managed Elton John, Beyoncé, Guns N' Roses, and others.
How much is music worth? Your answer to that question might depend on whether or not you're willing to put your own money where your ears are. Hipgnosis is a public company that owns rights to more than 64,000 songs, including more than 14,000 top-10 songs. The Blackstone partnership will create a new fund called Hipgnosis Songs Capital, and will start by investing that $1B. If neither of these opportunities interests you, be aware that music rights is a red-hot investment right now, and several other companies are pouring in principal, hoping for a big return.
Money, it's a crime
Share it fairly but don't take a slice of my pie
Money, so they say
Is the root of all evil today