How Important Is Your Internet Connection?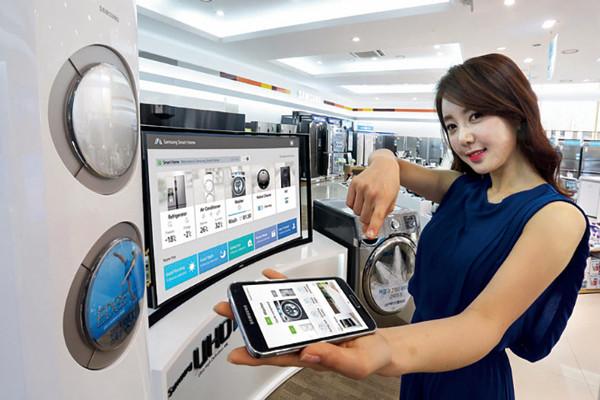 How important is internet connectivity? In a poll of 18- to 25-year-olds in the U.K., they valued a good internet connection more highly than trifles such as a healthy diet, hot water, daylight, and the welfare system. Now, I admit that vegetables have never been high on my favorites list. Hmm....
In any case, connectivity is pretty important. Ask yourself: How many hours a day do you spend with an internet connection? Which is more important to you, a voice telephone or an internet connection? How long could you go without a connection? A month? A week? A day? And they say crack cocaine is addictive.
Fully cognizant of this, companies are rushing to provide the bitstreams we crave. For example, Samsung has announced that by 2020, all of their home appliances will have smart features such as artificial intelligence and speech recognition. You can talk to your appliances, and they'll all talk to each other. When you get hungry while binge-watching Game of ThronesT, tell your TV to order a pizza, and tell it to tell the fridge to make the beer colder. According to Samsung, by 2020, connectivity will be a must-have feature. The year 2020, incidentally, will be here in a jiffy.
Conversely, if your product doesn't have connectivity, apparently it must die, now. Consider Apple's lineup of iPods. The original iPod, launched in 2001, forged Apple's historic path to the iPhone. Two of its direct descendants, the iPod Shuffle and Nano, sold hundreds of millions of units. But Apple has now pulled their plugs. The reason is simple: They can only play songs that are downloaded or ripped. They cannot play streams. As streaming became de facto, the Shuffle and Nano became obsolete. The lesson: To have a reason to exist today, a product must have connectivity.
Connectivity holds other benefits, staggeringly profitable benefits, that accrue to companies that control the connection.
Naturally, Apple wants products that are capable of streaming, preferably from Apple Music. But connectivity holds other benefits, staggeringly profitable benefits, that accrue to companies that control the connection.
How profitable? For example, consider this: Wall Street analyst A.M. Sacconaghi Jr. estimates that Google is paying Apple $3 billion this year in "traffic acquisition costs." In particular, that is a licensing fee that Google pays to remain the default search engine on iOS devices. When you Google something on your iPhone, Google aggregates your search into those of billions of other people and charges companies that want to appear high on the search list and also lucratively mines the data. And presumably the money Google makes from iPhone search users is more than the $3 billion they pay for the privilege to run those searches.
Clicks are big business. Consider the iPod again. Apple sells you the device, sells you the songs on the device, then sells information on how you use the device. All of those revenue streams are beautifully integrated on a connected device. Now, this is not to say that connectivity is a bad thing. Privacy issues aside, far from it. What this does mean is that in the very near future, like it or not, a majority of consumer electronics products will have connectivity. The speaker you talk to, the TV you watch, the wholehouse system that turns up your receiver's volume when the dishwasher is running — they will all be connected to the internet.
Never before in the history of audio and video has the paradigm shifted so rapidly. Mono to stereo, black-and-white to color, even analog to digital — none of those will hold a candle to the coming of connectivity. Companies won't want to sell a product without it, and you won't be able to buy a product without it.
So — some yummy beets, or a high-speed connection?