Hitachi DZ-MV230A DVD-RAM Camcorder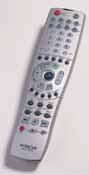 Photos by Tony Cordoza
When I reviewed the world's first DVD camcorder, Hitachi's DZ-MV100A, last year (June 2001), I was impressed with all that it had to offer - easy disc navigation and in-cam editing, fast access to any point in a recording, high-quality video and audio, the ability to take digital snapshots, and more. Best of all, it didn't use tape! Unfortunately, it recorded only on (3-inch) DVD-RAM discs, which won't play in most ordinary DVD players or in computer DVD-ROM drives except for some recent models. While many people probably connect their camcorders directly to the TV for playback, I still thought it'd be great to record home movies on a DVD I could lend to friends and relatives.
Fast Facts
KEY FEATURES • Records on 3-inch DVD-RAM and DVD-R discs • Frame-by-frame playback • Stores JPEG still images at 1,280 x 960 pixels (DVD-RAM only) • Disc Navigation System for on-board editing (DVD-RAM only)

INPUTS/OUTPUTS Composite- and S- video inputs; S-video output; stereo audio input and output; external mirophone input; USB port (PC only)

DIMENSIONS 6 1/8 inches wide, 4 inches high, 3 1/2 inches deep

WEIGHT 1 5/8 pounds without battery

PRICE $1,000
Well, Hitachi must have been thinking along the same lines. The company's second-generation DVD cams, including the midprice DZ-MV230A, now offer the option of recording on DVD-R discs (also in the smaller 3-inch format) that will play in most DVD players and DVD-ROM drives. While the addition of DVD-R recordability is a leap forward in playback compatibility, there are a few tradeoffs. But don't blame Hitachi - the limitations stem from differences between the two formats.
The biggest sacrifice is that when you make a DVD-R recording you can't edit the footage in the camcorder, because DVD-R is a write-once format. Whatever you record is there for keeps, as is - no do-overs. If you want to take advantage of the MV230A's slick editing features, you have to pop in a rewritable DVD-RAM disc.
When you opt to record in DVD-R mode, you also can't take digital snapshots or use the cam's 704 x 480-pixel Extra Fine recording mode, which encodes video at a variable bit rate (VBR) of up to 9 megabits per second (Mbps) - these features are available only for DVD-RAMs. You can still choose between the 704 x 480-pixel Fine and 352 x 480-pixel Standard modes, which encode at fixed bit rates of 6 and 3 Mbps, respectively. Extra Fine was equivalent to what I've seen from MiniDV camcorders. Fine was noticeably softer, and shooting fast-motion or even panning around a scene brought on some pixelation or blocking artifacts. The Standard mode was softer still and suffered from worse pixelation.
There is a way to get the best of both worlds, however. Record in DVD-RAM format, make your in-cam edits, and then use the MV230's USB port to transfer the footage to a PC running under Windows 98, ME, 2000, or XP. This transfer requires the use of a special driver and a USB cable, sold as an optional kit for $69. Another option is Hitachi's PC Editing Kit ($179), which also includes software for editing video and still shots. You can also use your favorite PC video-editing program. (The DVD-MV230A is not compatible with Macs.)
When the video is complete, you can transfer it back to a DVD-R in the camcorder. Granted, this method lacks the simplicity of in-cam editing, and the transferred video, even if originally recorded in Extra Fine mode, will be transferred to the DVD-R in Fine mode. But at least you'll have a disc that most recent model DVD players can read.
Of course, editing on a computer is the best way to go, anyway, if you want to create a true masterpiece. Once the video has been dumped onto your hard drive, you can further trim, tighten, and rearrange your footage - even spruce it up with special effects, titles, and background music - before copying it back to a DVD-R.
Okay. So the first thing you have to do when you pick up this camcorder is decide what kind of recording you want to create and make sure you have the right kind of disc handy. Fortunately, it's easy to tell the two types of tiny discs apart - both of which, by the way, are technically the same as the standard-size DVD-RAM and DVD-R discs used in home DVD recorders (see page 45 for a test report on Panasonic's DMR-E30 home deck). A mini DVD-RAM disc comes in a closed cartridge, or "caddy," and looks like an oversize MiniDisc. A mini DVD-R comes in an open caddy from which the disc can be easily removed. With both types of discs, the caddy is necessary for use in the camcorder, but you must remove the disc from it for playback in a DVD player or computer drive.
Mini DVD-RAM discs are available in both single- and double-sided versions, with the latter costing about $30. A double-sided disc can store about one hour in Fine mode, two hours in Standard, and anywhere from 36 to 120 minutes in Extra Fine depending on the subject (with VBR encoding, the more motion, the more disc space used). Mini DVD-R discs, which are all single-sided, cost about $9 apiece and provide half an hour of recording time in Fine mode or an hour in Standard mode.
Now that we have all that format stuff out of the way, let's take a closer look at the DZ-MV230A. The cam doesn't look much different from other digital camcorders. Despite being trimmer than last year's model, it is a little bigger than a typical MiniDV cam, but the basic shape and layout will be familiar to any camcorder user. It has all the controls and features you'd expect to see, in the places you'd expect to find them. There's a tilt-up black-and-white viewfinder with a diopter focus control and a 21¼2-inch color LCD screen that flips out from the left side of the cam. The zoom control is easily reached with the right hand during shooting, as is the power/mode dial.
| | |
| --- | --- |
| | |
| | |
To gain access to the cam's tiny speaker and the exposure, brightness, focus, and volume controls, you have to fold out the LCD screen. Along the cam's back edge, just behind the screen, you'll find controls for calling up and navigating the cam's extensive menus, including a tiny joystick to scroll through and select menu items or scenes.
Hitachi's Disc Navigation System is the heart of the MV230A. It allows you to select and edit scenes, choose specific scenes for playback, change the order of scenes, and title your videos. You can also use the navigation controls to see how much recording time is left, initialize an unformatted disc, and finalize a DVD-R so other machines can play it.
Each scene (defined by pushes of the record button) is stored discretely. Individual scenes can be selected using thumbnail images that show the first image recorded. The scenes are automatically sorted by date and time, stored in the order in which they were recorded, and displayed in groups of up to 12 images. In DVD-RAM mode, you can move scenes around (by moving the thumbnails) and arrange them any way you like, creating custom playlists that can be edited by adding or deleting scenes. You can change the order later. You can also use an onscreen keypad to type in your own scene or playlist titles, though that sort of thing is much easier to do on a computer.
Unlike a conventional camcorder, the DZ-MV230A doesn't make you manually switch between recording and playback modes. The cam automatically plays back any scene or playlist you select using the joystick. Say you're at a wedding reception, checking out the footage you recorded at the ceremony, when the best man stands up to deliver his toast. Simply press the record button, and recording begins - that is, as soon as the "Disc access" message disappears. The cam will automatically find the next blank space on the disc for the new recording instead of recording over your existing footage.
I used the MV230A to record my son's birthday party at the community pool. While I was tempted to go with DVD-R for the immediate gratification of being able to pop the disc in my DVD player at the end of a long, hot day and relive the action, in the end I decided to go the DVD-RAM route so I'd have the option of editing the footage. And it's a good thing I did.
When I sat down to review the party footage, I found that it was very easy to select and delete "scenes" that were boring or potentially embarrassing to relatives. Frame-by-frame playback made it easy to find the precise spot for edits. And for the bright, poolside footage, I decided to fade to and from white for the transitions (you can also fade to/from black).
Shooting on a DVD-RAM gave me the freedom to take some digital snapshots without having to carry another camera. The Hitachi's high-resolution CCD chip lets you take digital snaps at 1,280 x 960-pixel resolution - a quality level that's higher than you'll find on most other digital camcorders. Combined with the DVD-RAM format's massive storage capacity, this makes the cam a great option for digital photography.
Shooting video at poolside on a clear, sunny day presented one (literally) glaring problem - the cam's color viewscreen washed out totally in the bright light. Although the black-and-white viewfinder was a passable alternative, I preferred the freedom and flexibility of the viewscreen since I was trying to simultaneously record one child while keeping an eye on a dozen others. Glare also created a problem with exposure, but that was quickly remedied by switching to the Sun & Snow auto-exposure mode using a couple of quick presses of the menu button.
It's unfortunate that the Hitachi DZ-MV230A's two coolest features - its in-cam editing functions and its compatibility with standard DVD players - are mutually exclusive. One works only with DVD-RAMs, the other solely with DVD-Rs. It's a dilemma, all right, but you're not choosing between two evils. Each choice represents a new and exciting way of storing video memories with high image quality, durability, and the instant-access convenience of an optical disc.
LATEST VIDEO