Hisense's Flat 55-inch OLED TV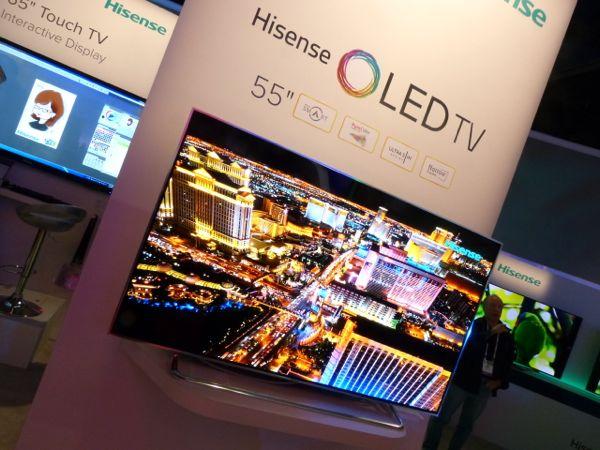 As promising as the first two OLED TVs to hit the market, a pair of 55-inchers from LG and Samsung, were, there was one problem with both: their screens were curved. That's why the 55-inch OLED model hanging in Chinese TV-maker Hisense's booth caught my eye.
Unfortunately, it seems that Hisense's OLED is one of those trade show-only products: A Hisense rep I chatted with couldn't confirm price or availability. Looking around the rest of the Hisense booth, I noted a number of LCD UHDTVs in 55-, 58, and 65-inch screen sizes, including a curved 65-inch model. And the 55-incher is actually a real product that you can pick up today at Sam's Club or CostCo for only $1,500—way cheap for a UHD model.
Other Hisense offerings on view at CES include the company's VIDAA Smart TVs with voice control (read more about those here and HD models with built-in Roku streaming.
WHERE TECHNOLOGY BECOMES ENTERTAINMENT