HDTV Unchained Page 4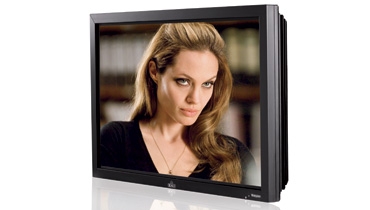 GOING ORGANIC
Sony XEL-1 OLED TV
If you listen to some of the pundits, you'll think that OLED (Organic Light-Emitting Diode) technology will take over the entire TV market in the next couple of years. But remember -- they said the same thing about the Segway.
OLED does offer undeniable advantages. Most important is that it makes super-thin TVs possible. Sony's XEL-1, the only OLED TV actually for sale at press time, measures a mere 3mm thick. And it delivers incredibly high contrast and saturated color.
But OLED is still a nascent technology -- a fact confirmed by the XEL-1's tiny 11-inch screen and colossal $2,500 price tag. As of late 2008, only Sony possessed a functioning OLED-TV production line.
Sony has been dropping enough hints to lead pundits to predict the Christmas '08 or early '09 launch of a 27-inch model, to be followed by a 40-incher. At press time, Sony had slipped not one word about the pricing or availability of these sets. Samsung has demonstrated 14- and 31-inch models of its own, but neither it nor the other manufacturers planning to enter the OLED market -- including Panasonic, Sharp, and Toshiba -- have announced specific plans.
Few seasoned observers of the TV industry doubt that OLED will become an important video-display technology, let alone the dominant technology. For 2009, though, it will remain a curiosity -- a very, very cool and coveted curiosity. -- B.B.
FLASH FORWARD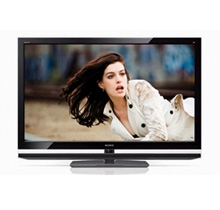 Sony KDL-52XBR7 240-Hz HDTV
It seemed almost too predictable.
Flat-panel LCDs with 120-Hz refresh rates had just hit the market only a few months before, and already all the talk at last September's CEDIA Expo was about even faster rates. Industry observers could be forgiven for feeling as if someone was trying to sell them a seven-blade razor or a five-wheel car.But faster refresh rates are sure to be part of the HDTV picture in 2009. "At the standard frame rates -- particularly with LCD -- as the image starts moving, the resolution drops," Panasonic's Bob Perry explains. "The faster frame rates help you maintain resolution during fast action." Hitachi's Bill Whalen agrees: "Some consumers are still bothered by motion blur on LCD sets even at 120 Hz."
At press time, TVs with refresh rates greater than 120 Hz had just begun to roll out. In Europe, Sony was shipping the Bravia Z4500, a 200-Hz model. Hitachi and Sony had both begun selling 180-Hz LCD TVs in Japan. And Sony's first 240-Hz TV, the KDL-52XBR7, was slated to ship in December 2008 at a price to be determined. Only some hands-on evaluations will tell us for sure if this higher-refresh-rate technology will pay off. -- B.B.