Hands On: How to Use Alexa Voice Control with Sonos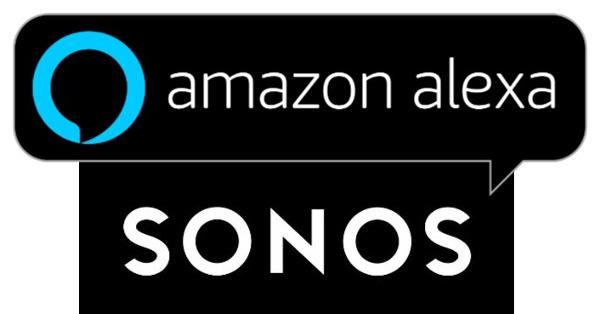 Sonos recently introduced the
Sonos One smart speaker
with built-in Alexa voice control. But you don't have to buy a new speaker to use Alexa to control your Sonos system.
If you already own a Sonos speaker or system, recent app and device updates bring Alexa compatibility to Sonos via the Sonos Skill on Amazon Echo devices, allowing you to play music on command through your Play:5, Play:3, or Play:1. Technically, the skill is still in Beta, but after giving it a full test, I found that most of the commands, although limited, are working well.
Here are a few tips on how to set up and use Alexa with Sonos.
To use Alexa to control music on Sonos speakers, you'll need an Alexa-enabled device like Amazon's Echo Dot or one of its Echo smart speakers. I own an Echo smart speaker so that's what I used. Download the Alexa app to your phone or tablet and make sure your Sonos app, speakers, and bridge (if you have one) are up to date with the most recent software. If you haven't used the Sonos app recently, it will prompt you to update when you start the app. All speakers should be connected and turned on. Next, get the Sonos Skill in the Alexa app by tapping on Skills and searching for "Sonos." When you enable the skill, you will be prompted to link your Alexa app to your Sonos account and directed to sign in.
To play music using Alexa, the music service you want to use must be loaded on the Alexa app and connected to your Sonos account. At launch there were only a few compatible apps — including Amazon Music, Pandora, iHeartRadio, TuneIn Radio, and Sirius XM — but Sonos is "working hard" to add Spotify and the ability to play from your personal music library.
There are a few tricks to getting Alexa to work consistently with Sonos speakers. Having experienced some difficulty getting my musical selections to play on Sonos rather than my Echo, I learned from Sonos tech support that Alexa is picky about the phrasing of commands so I had to change how I was making my requests. For example, Alexa wouldn't play Pandora or TuneIn on my Play:5 because Amazon Music is the default service on my Echo. To get it to work, I was instructed to say, "Alexa, put on [station of choice] from Pandora in the [Sonos room name]." It worked perfectly.
Another tip for playing music from a specific Sonos speaker (rather than your Amazon device) is to make sure the name(s) of your Sonos speaker(s) is different than the name(s) of your Amazon speaker(s). If you have an Echo and a Sonos speaker in the kitchen, for example, you can't just say, "Play in the kitchen." The command needs to be more specific so you'll need to change the name of the Amazon device to "Echo Kitchen." Once changed, you can play to the Sonos speaker by telling the Echo "Play in the kitchen."
Here's another tip for playing music to specific speakers in a multiroom setup. While Alexa can play music to all speakers or a group of speakers, there is no command to create a group but you can use the Sonos app to accomplish this: Choose a room (i.e., "dining room") and tap on "group." Then tap to add speakers in the rooms where you want the music to play. Now when you ask Alexa to play music in the dining room, it will play on the other speakers in the group as well.
Of course, you can use Alexa voice commands for basic controls such as play, resume, and skip forward or back (on services that let you go back). To control volume, you simply say, "Alexa turn it up/down in the [Sonos room name]" or "Set the volume to 4" — or any number from 1 to 10, where 10 is full volume. When speakers are grouped, volume can still be controlled on each speaker individually.
A full list of commands is available on the Alexa support page at sonos.com. With this new update (and my cheat sheet of commands), my Sonos system has been given new life. Though, I have to admit, as much as I like the sound of my Sonos speakers I had gotten lazy about using the Sonos app. Now that I can use Alexa to play music to my Sonos, I've revived my Sonos system.