A Google TV by Any Other Name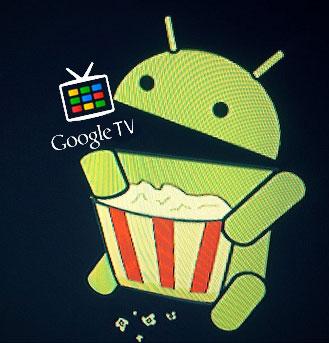 If one is to believe the online rumor mill, Google is about to abandon their "Google TV" brand in favor of "Android TV." This doesn't mean that the Google TV platform is being discontinued. It has always run an Android operating system—most recently the "Honeycomb" version. Instead it is predominantly a name change, and possibly some changes to Google TVs that are integrated into other devices. Many reviewers have been critical of Google TV and predicted its failure. They seem to be quick to report on its demise, or more accurately the demise of the name "Google TV."
The report started with an article on the GigaOm website. The name change rumors appear to be supported by a number of speculative observations by author Janko Roettgers. But the caveat is that there is no hard evidence or confirmations from Google. Roettgers states, "Google apparently isn't quite ready to announce the switch-over yet; a spokesperson contacted for this story declined to comment. However, an executive from a consumer electronics manufacturer that has been producing Google TV devices confirmed the rebranding in a recent conversation with GigaOM, saying: "They are calling it 'Android TV.'"
Evidence pointing to the name change includes the recent release of the Bravia Stick that is "based on the latest version of Google TV" but does not use the name. In my opinion, it is inaccurate to call the Bravia Stick either a Google TV or an Android TV because it works differently. As I explain in my article "The Lowdown on Sony's Google TV Stick" the dongle integrates with the Bravia TV menu instead of using a traditional Android app home screen. Also, it only works with certain Sony Bravia TVs.
More clues to the name change appear to be that a developer conference in Seoul, Korea, was called "Android TV Developer Day." Of course, that could simply be the outcome of the translation from Korean to English.
Unlike the Google Chromecast streaming device that was an instant success, Google TV has had difficulty gaining momentum. From the start, Google TV has had a hard time with TV networks and other content providers who blocked streaming to the devices. Its best features, live TV integration and global voice search, didn't become viable until late last year. Roettgers also claims that future versions of a Google TV will piecemeal apps into TVs and other devices, using only some of the available apps.
The only Google TV news I can report with certainty is that Google has announced that it will update the Google TV operating system from Android Honeycomb version 3.2, to Jellybean version 4.2. After the first year, I became a fan of Google TV, enjoying its Primetime guides and global search. I don't watch live or recorded TV without it. I fear that a name change will only further confuse consumers and slow its future success.