Gifts for Yule and Yours
If you're still shopping for a Christmas or other holiday gift, you know time is of the essence right now. You could waste time sitting in front of your computer researching the differences between various potential gifts for the electronically and smarthome-ally inclined, or you could find something appropriate on the list I've put together for you. It's your choice. (You're welcome.)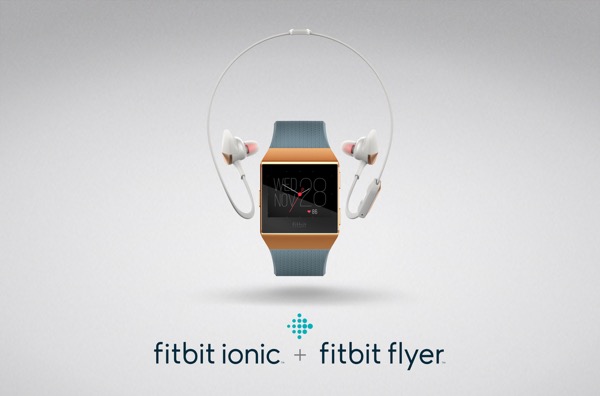 Fitbit Ionic Watch & Fitbit Flyer Wireless Fitness Headphones
Earlier in the month, I wrote a rather lengthy post about the new Fitbit Ionic Watch and its handy companion, the Fitbit Flyer Wireless Fitness Headphones. No need to go back and read the post. I'll summarize it: the Fitbit Ionic is one heck of a smartwatch. It's iOS and Android compatible; can automatically recognize that you're running, biking, or other exercising and track your performance; is water-resistant (up to 50M, so you can track your swimming); tracks your sleep and heart rate; displays call, text, or calendar notifications, has built-in GPS, stores over 300 songs including music from Pandora stations, and—best of all—has a four-day+ battery life. So, instead of charging your watch all night, you can wear the Ionic to bed so it can track your sleep. It only takes about 2 hours for a full charge. Oh, yeah, it tells the time, too. (There are something like 100 different watch faces to choose from.) Plus a whole bunch of apps, with more coming. It's definitely worth the $299.95 MSRP, but right now the Fitbit website has the Ionic on sale for $269.95. I'm not sure how long that deal will last, though.
The $129.95 Fitbit Flyer wireless fitness headphones are just what they say they are. They're a water- and sweat-resistant set of Bluetooth headphones that can be used with any Bluetooth audio device. They have multiple ear wing tips to help secure the earbuds in your ear—something especially important when you're working out. (At least, I've been told that. Working out is not my specialty…) When used with the Fitbit Ionic watch, you can listen to music stored on the Ionic without needing to have your phone with you while you run, jump, bike, or whatever. Did I mention they sound great, too?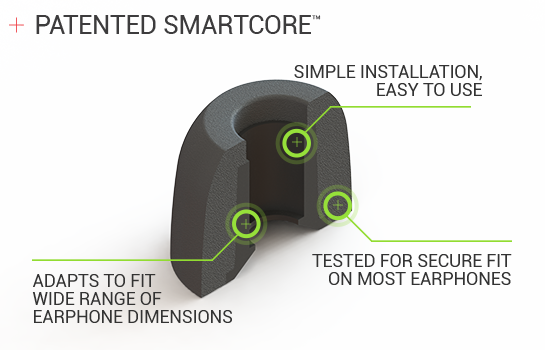 Comply Memory Foam Earphone Tips
One thing I hate about most in-ear headphones (aka, earbuds) is the uncomfortable silicone tips that come with almost every make and model. They don't always fit right, and even when they do, they feel like you've jammed the eraser end of a pencil in your ear canal. So, no matter what in-ear headphones you or the person you're buying a gift for owns (including the aforementioned Fitbit Flyer headphones), anyone and everyone will benefit from replacing the awful earphone tips they currently have with a set of Comply memory foam earphone tips. Comply has tips that are specifically designed form a wide variety of earphone brands and models. If your particular model isn't listed, you can buy a pair of the company's generic replacement tips. They're cheap, er, totally affordable, too—only $19.99 for a 3/pair pack of Comply's Audio Pro - SmartCore.
Sugru Moldable Glue
It's an age-old question: what the heck is Sugru? Basically Sugru is a little bit of flexible awesomeness that turns into silicone rubber after it cures. Or, to put it another way, Sugru is moldable glue that you can use to repair things, make things, and make things better. Think of it as modeling clay that remains somewhat flexible after it cures. It's awesome stuff, and its value is only limited by your imagination and re-engineering derring-do. Although there are probably a million-and-two uses for Sugru—I used it to make a replacement handle on my washing machine door—here are two potential electronics-related uses that make it well worth spending $12 on a 3-pack of Sugru. (Sugru comes in a variety of colors, too.) For starters, you can make your own strain-relief collars for the USB cables you use most often. I for one thrown away plenty of otherwise good USB cables due to breakage where the wire enters the connector. Wrapping a small amount of Sugru around the entry point and down a very small length of the wire on a new USB cable (especially the ones you use with your smartphone) will likely extend the life of your cable beyond that of your phone.
Another use for a packet of Sugru is to make your own custom-fit earphone tips by wrapping a small amount of Sugru around the backside of the silicone tips that came with your earphones, press the earphone tip (with the Sugru behind it) into your ear until you get a comfortable, secure fit, and then remove the earphone. Let it dry overnight, and you have the poor man's DIY custom-fit ear tips. Disclaimer: I haven't personally tried this custom ear tip application, so I can't say exactly how awesome the end result will be. But after watching the Sugru tutorial video (above), I'm convinced.
SunBriteTV SB-4374UHD 43" 4K Ultra HD LED TV
If you live in Minnesota where my son and daughter-in-law live, you're probably not thinking about outdoor TVs right now. And you won't be thinking about them as the temperature continues to drop this winter. However, summer's only six months away. For you folks who live in the more temperate regions, you might be thinking about how great it would be to have an outdoor TV right now. Either way, you should know that it's a no-no to try to use an indoor TV outdoors. Even if the TV is totally covered, Mother Nature has plenty of ways to ruin the innards of any normal TV put within her grasp. TVs designed to be used outdoors are more expensive, but they're sealed to keep bad things out (moisture, bugs, mold, etc) while at the same time providing a much brighter picture than the typical indoor TV offers. I tested a SunBriteTV SB4374UHD 43" 4K Ultra HD TV over the summer, and I found it to be an incredible outdoor TV with an awesome picture. For an outdoor TV, the price—$1,499—is equally as awesome. We have it on our back deck, and my Chicago Cubs-fanatic family enjoyed many an evening watching baseball outside—almost like they were there but a lot cheaper than buying plane tickets and all the rest of the expenses of going to Wrigley Field. The SB-4374UHD is the entry-level model of SunBriteTV's Veranda Series that tops out at $4,999 for a 75" 4K Ultra HD model (SB-7574UHD-BL). The Veranda Series TVs are designed primarily for use in full-shade. If you need a TV for use in a direct-sun application, SunBriteTV offers a Pro Series, too, as well as a Signature Series for partial sun locations.
FIBARO
For someone who is really into creating his or her own smarthome, you can't get much better than FIBARO's Home Center 2 "building management system". (It's not fair to call it a smarthome "hub" because it can outsmart just about any other smarthome system controller that's available for DIY installation and use. The Home Center 2 is programmed and managed through a browser-based GUI or via FIBARO's native mobile app. Smarthome design and programming can be a bit overwhelming when you start expanding your system beyond a couple of devices and into more than one room. (Of course, that's what you're going to want to do—expand it to the rest of your home. Otherwise, they'd call it a smart room system.) The Home Center 2 works with Z-Wave-certified devices and includes a large library of plug-ins for other companies' smart TVs, cameras, thermostats, alarm panels, media players and control systems.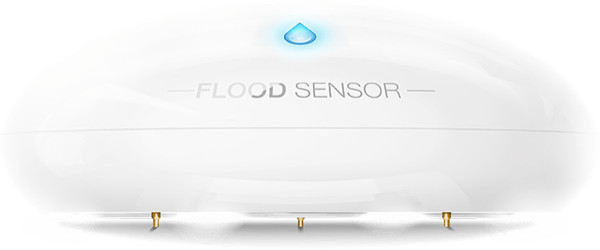 If your intended gift recipient already has a smarthome system, it's likely that person needs more sensors and smart gadgets to add to the system. FIBARO makes some of the most gorgeous Z-Wave and Apple HomeKit-compatible devices of all the companies I've seen. Even FIBARO's Flood Sensor, something most people are going to set and forget (until the battery eventually needs replacing), is a sleek, white, UFO-shaped device with a multi-color LED and a chirping chirper thing to audibly warn whomever's around that there's water where there shouldn't be water. (FIBARO's Flood Sensor saved me a whole lot of pain, agony, and money by notifying me that I had a leak in my furnace closet. Spending $59.99 for the Flood Sensor is way better than paying $1,000 or more for your insurance deductible.)
In addition to a variety of sensors, FIBARO makes a number of scene controllers, such as the Button, and—my favorite—SWIPE. The Button is exactly what it says it is: a big (1.8" across, 1.2" tall) button (available in a variety of colors) that can recognize up to six actions. For example, one click (or press) can turn lights/off, while two clicks can turn the ceiling fan on/off. Holding down on the button could be programmed to activate the alarm in your house. Since it's a Z-Wave device, it can be integrated into some of the other home automation systems that are compatible with the Z-Wave protocol.
The Swipe is a 5" x 7" non-contact gesture-recognition picture frame panel that works on top of a surface (table, kitchen counter, desk) or underneath a surface (table, kitchen counter, desk). Swipe can recognize up to 12 gestures or sequences of gestures that can be programmed to initiate actions or scenes performed by your Z-Wave-compatible smarthome hub. If you're a messy cook, it's an ideal device for the kitchen because it can be operated without touching it. When mounted underneath a counter (up to 1.5" thick), it doesn't take up counter space or run the risk of getting covered with grease or flour.
Finally, if you don't mind waiting until January to present your gift, there's the Square Off. The folks behind it say it's "the world's smartest, most connected and the most evolved chessboard [that] enables you to play your favourite game against a fellow chess enthusiast from anywhere in the world. The automated board is designed to reflect the move of your opponent with precision. Not just that, you can challenge the artificial intelligence of the board too." That's right, it's an automated chess board that eerily moves the chess pieces across the board based on your internet-connected opponent's moves. It's a fully funded (426%) Indiegogo project with the first batch of Square Offs estimated to be shipping in January. The Indiegogo page says you can still buy a Special Edition Square Off from the first batch for $299 (MSRP of $450)—but only before December 20th.