Gadget Gary Lounges with Vudu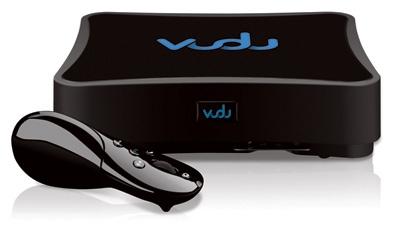 The days of getting in your car and driving to a video store to rent a movie are coming to an end. In addition to the new iTunes Movie Rentals, there are other ways of getting movies into your home without getting off your couch.
One of the most interesting is VUDU ($295; vudu.com). It involves a small black box that hooks up to your TV using a simple broadband connection. Once it's installed - and this was one of the easiest installations I've ever done, taking under 10 minutes - it gives instant access to a library of close to 5,000 movies to rent (99¢ to $3.99 for 24 hours) or own ($4.99 to $19.99), with storage on the unit's 250-gigabyte hard drive. Within seconds of ordering a movie, I was able to start watching.
Included is a very cool, ergonomically friendly remote control with a scroll wheel (like the one on a computer mouse) for fast-forward and reverse. This remote is different from any other I've seen; it's so distinctive in size and feel that it's easy to tell apart from all my other remotes.
Vudu recently began renting HD movies ($3.99 to $5.99). I watched the Bourne trilogy, and the picture was crisp, clear, and vibrant - especially during the scene in The Bourne Identity where Matt Damon chases a sniper through the woods. And TV addicts will also find tons of content to buy ($1.99 per episode), from 24 to the '60s cult classic Lost in Space.
I'm lovin' my Vudu lounge. The days of video-store clerks asking for the Dell'Abate identity are over.
Gary Dell'Abate is the executive producer of The Howard Stern Show. He's done a number of things on camera that look startlingly clear in HD.