The Future of Audio Is.... the Walkman?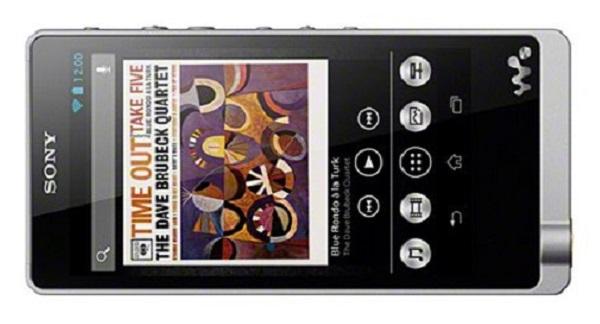 Although MP3 files may not entirely deserve all the scorn heaped on them, it is widely accepted that it was the proliferation of those files that put the whammy on high-end audio. Despite the availability of higher quality formats like CD, SACD and DVD-Audio, conventional wisdom says the convenience of MP3 led consumers to dumb down their audio expectations. Now, is it possible that an old-school audio company and a brand name largely associated with cassettes could lead the way back to high audio quality?
Once upon a time, Sony was the first name in mass-market audio quality. Sure, you could pay more for spendy audiophile stuff, but if you wanted a solid audio product with good build quality and good sound quality, you didn't need to look further than Sony. Their AC-powered audio products were all pretty good, but it was their Walkman line that best defined the company as the leader in progressive, mobile audio.
When it was introduced 35 years (!) ago, the Sony Walkman cassette player revolutionized portable audio playback. The very novel idea of walking around wearing headphones was invented by Sony and the Walkman made it both possible and socially acceptable, not to mention, hip. And, compared to lots of other portable playback means, the Walkman cassette players were significantly better. I still have a Sony Walkman Pro WM-D6C and after all these years, it's still a terrific portable cassette recorder.
Unfortunately, in my opinion, Sony became a little too attached to the Walkman brand. They probably developed too many cassette versions including some that weren't particularly good, and although the CD Walkmans were good, they devalued the brand by sticking with the MiniDisc versions for too long. Still, the Walkman brand continues to resonate.
All of which brings us to today, and hi-res audio. In an attempt to help resurrect the Walkman name, and perhaps the company itself, Sony is selling the Walkman NW-ZX1, a high-end portable player with 128 GB of storage, capable of playing hi-res files. Originally only available in Japan, the ZX1 has sold briskly there, and now Sony is launching the player in Asian and European markets. Sorry, the ZX1 is not officially available in North America, however, you can pick up a gray-market unit via Amazon for $779.
And the ZX1 is only a part of Sony's bet on hi-res audio. The company has released no fewer than 25 hi-res audio products in the past year. Clearly, the brass at Sony believe that the company's still-solid reputation for quality audio, combined with the nascent interest in "hi-res" playback, might be their ticket for a return to the glory days.
A Walkman with a pair of Sony headphones jacked into it might seem very 80's-ish, but curiously it might be more contemporary than an iPhone and earbuds. Is it possible that the era of low bit-rate files, phones, and bundled earbuds is coming to an end? Was it the anticipation of a sea change that prompted Apple to buy Beats, a company that was founded on the premise of higher-quality playback? And in the midst of this, can an old-school company like Sony both regain its footing, and lead us back to the promised land? Maybe. The Walkman, one of the all-time audio endurance champions, might still have miles left in its tank.
LATEST VIDEO