Fractured Fairy Tales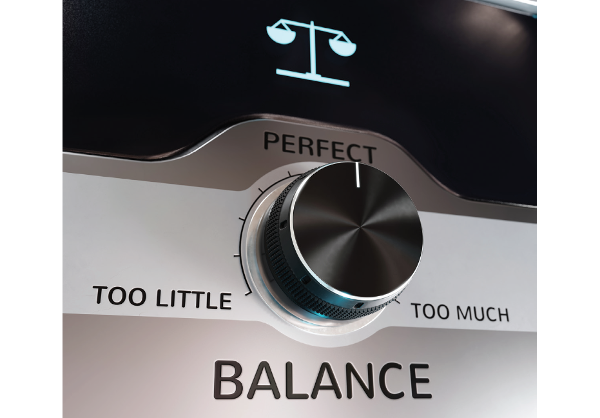 Okay, children! Time for a bedtime story! Once upon a time, there was a little girl named Goldilocks. While walking through the forest, she came upon a quaint little village. In that village there were three ways to watch movies.
The first way to watch movies was on a tiny smartphone. Goldilocks happily picked up the phone and started watching a movie. But after a while she grew frustrated and threw the phone on the ground! The picture was just too small, and the sound just wasn't very good.
She walked further into the village and came upon a movie theater. She dug deep into her purse and bought an expensive ticket. Wow! The screen was enormous, and the sound was loud! But then she noticed other people in the theater. Some of them were coughing! Oh no! What if she caught a cold from them? She jumped up and ran from the theater.
After a while, she came upon a cozy little house. And in that house was a nice home theater. She settled herself in a comfy chair and powered everything up with a single virtual button-push on a fancy touchscreen remote control. The TV had several streaming services, each with thousands of movies! It wasn't expensive at all, and no one was coughing. The screen wasn't too small, and it wasn't too big. It was juuuuuust right! Okay, children. Sweet dreams.
As with any fable, this one might have lessons for us to learn. People watch screens of all sizes, in all kinds of venues. But are we on the verge of an historic shift in viewing habits?
Let's start with small screens. I have one word for you: Quibi. Investors poured a tidy $1.75 billion into the venture, expecting that programs specifically tailored for viewing on phones would be the next big thing. Six months later, Quibi pulled its own plug. Sorry about that, investors. Was the problem the content, the small screens, or the pandemic? Who knows? Maybe it was this: tons of videos are viewed on phones, but only because it is convenient, and not because people actually enjoy small screens.
Next, we come to the big screen. According to the Motion Picture Association, in 2019 global VOD and subscription streaming revenue of $48.7 billion surpassed theatrical movie revenue of $42.2 billion. In North America, the former passed the latter way back in 2016. Netflix alone posted annual revenue (ending June 30, 2019) of $17.6 billion, a year-over-year increase of 27 percent. Then, in 2020, the pandemic closed most movie theaters and audiences stayed home — to watch even more Netflix.
The question is, will the movie theater audience come back? When drug companies announced that their vaccines were over 95 percent effective, the battered stock prices of movie theaters rallied. But that does not exactly guarantee a comeback. Many people will return to theaters, but some will not. In the interim, home streaming has become more popular and many people are liking what they are seeing.
Consider the question of habituation. We are creatures of habit. If you have eggs for breakfast every morning, you will probably continue to have eggs. But if your egg supply is disrupted for a year, and you switch to bagels, you have broken your egg habit. When eggs return, you might switch back, but you might also stick with bagels. Like I say, we are creatures of habit, and your new habit is bagels.
Movie studios are reevaluating their entire business model. Any further softening of movie theater attendance will encourage them to shorten the time from theatrical release to streaming, putting further pressure on movie theaters. The fact is the pandemic will change all kinds of things. Instead of working in an office, you might work at home. Instead of going to the mall, you might log onto Amazon. Instead of going out to the movies, you might watch movies at home.
My bold prediction is that the theatrical movie business will never be quite the same. Streaming was already on the ascent, and now COVID has literally closed the door to theaters and opened the door to even more streaming. That double whammy of both trend and disruption will spoil the theater industry's fairy tale. Instead, home theaters will be the Goldilocks story for many people, and the movie industry will pivot to accommodate it. If anyone thought you were nutty because you were into home theater, you can rest easy. You were not a nut, just a gifted visionary ahead of your time. Good work.
Are you still awake? I'll read another story. How about Little Red Riding Hood in the Valley of Silicon? You'll like the part when she says to the wolf, "My oh my, what big data you have!"
Ken C. Pohlmann is an electrical engineer specializing in audio topics as a consultant and writer. He is Professor Emeritus at the University of Miami.