Ford and Amazon Ask: 'Can You Hear Me Now?'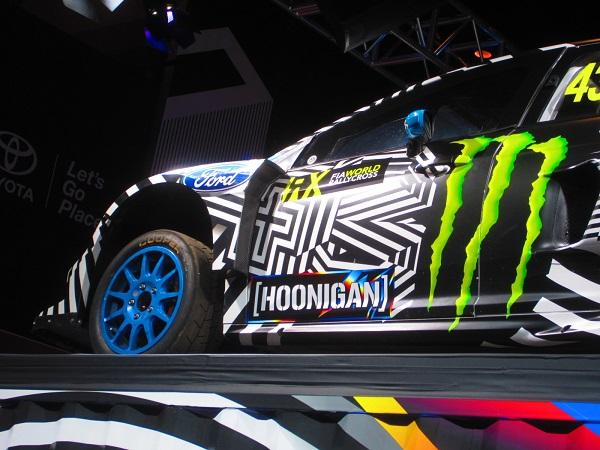 How many times has this happened to you? You ask your car to phone Peggy, and instead it orders a pizza? Or maybe you ask for directions to Rochester and instead it changes your radio station? How come car voice systems can't work as well as all the other voice systems we use? Ford asked the same question, and Alexa answered the call.
Theoretically, voice control is a no-brainer for a car environment. You talk, while keeping your hands on the wheel and your eyes on the road. In reality, all too often, OEM systems are unreliable, and frustratingly poor. Acknowledging that there is room for improvement, Ford announced at CES that it will team with Amazon to provide its car owners with access to Alexa. Streaming music and audiobooks, navigating, checking weather, calling home, will all be facilitated by Alexa. Moreover, you could interact with your home from your car, for example, accessing lighting and security systems, and opening garage doors. Conversely, you could use your Alexa at home to talk to your car, for example, remotely starting it and checking vehicle data.
Yes, car makers are already embracing Apple's CarPlay and Google's Android Auto but Alexa might be the killer app that finally brings reliable voice control to the automobile. The breakthrough, of course, is that Alexa's intelligence is in the cloud versus some older systems in which very limited computational power resides in the vehicle. The caveat is that Alexa requires that the car have a wireless connection – something that has become become de facto. To use Alexa, the user will simply install the appropriate app on their phone.
Ford has also devised a way to let Alexa work through Ford's own built-in Sync 3 infotainment/navigation systems. Reportedly, within a few months, Alexa will become available on some hybrid Ford vehicles such as the Focus Electric and Fusion Energi as well as other later models. First up: Alexa connections from your home to your car. A little later (this summer?): in-car voice control.
Seemingly from out of nowhere, Amazon is now a driving force (pun intended) in voice control in the home, and now in the automobile as well. If you live in California, this collaboration can't come soon enough. As of January 1, it is illegal to hold or operate a phone while driving. Now, if only car makers would let me put Waze on my dashboard screen.