Following Christopher Nolan, Ashanti Restored and the Horrors of V/H/S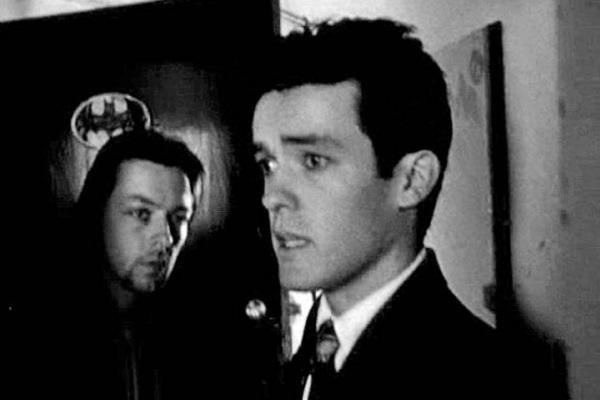 Fans of
Inception
,
The Prestige
and
The Dark Knight
finally have the chance to see where it began for one the industry's most admired writer/directors, while fans of supermodel Beverly Johnson will finally be able to see her naked. And who's up for another ultra-modern creepfest?
Following (Criterion Collection)
In an auspicious Blu-ray debut in danger of being overshadowed by the arrival of his latest movie a week prior (something about a guy in a cape…), Christopher Nolan's very first feature film, Following, vexes and satisfies. Shot on 16mm black-and-white stock and newly restored/remastered at 4K, this low-budget noir crackles with early indications of the style and smarts that would make Nolan one of the most celebrated filmmakers of his generation. Deliberately disjointed in a structure that foreshadows the nonlinear Memento, it tells the story of a writer who follows strangers around London, searching wildly for inspiration. As happens, he gets more than he bargains for.
Also as with Memento, the Following disc offers a chronological "recut" of the scenes from the movie, and it holds up. There's also Doodlebug, Nolan's 1997 three-minute short, plus a full running audio commentary on the main feature, a new interview, and a script-to-scene comparison. And now that we've seen Nolan's first, we can only wonder what's next.
Ashanti (Severin)
With a rich and varied résumé, the wonderful Richard Fleischer (20,000 Leagues Under the Sea, Soylent Green, Tora! Tora! Tora!) always managed to bring class to his work, even "genre" movies such as Ashanti. As played by model/actress Beverly Johnson, the fetching title character is on a mercy mission to West Africa when she is abducted by a slave trader. Her husband recruits the best rescue party he can find, and the pursuit across the desert is on.
Inspired by fact and quite controversial in its day, Ashanti was beautifully photographed on location and is restored for Blu-ray, with a DVD copy included here as well. Supported by a cast chock full of past and future Oscar winners (Michael Caine, Peter Ustinov, Rex Harrison, William Holden), it's the type of highbrow exploitation we just don't see anymore. Ms. Johnson also provides a rare on-camera interview about the film.
V/H/S (Magnolia/Magnet)
A joint effort by a host of up-and-coming horror directors, V/H/S benefits from this unusual approach, an eclectic anthology that follows a pack of unwitting thieves sent to collect a mysterious videotape. The job is far from simple however, when they soon find a dead body and hours upon hours of videos at the scene of their crime. They need to watch them in order to locate the right one, but the contents are increasingly disturbing.
The majority of the writers and directors participate in the audio commentary, this in addition to cast and crew interviews, an alternate ending, a curious edit of some deleted scenes, design and photo galleries and a bit more. Despite the retro title, this sort of edgy guerilla horror might just be giving us a look at the future of genre.