Will Free Ad-Based Streaming Replace Broadcast TV?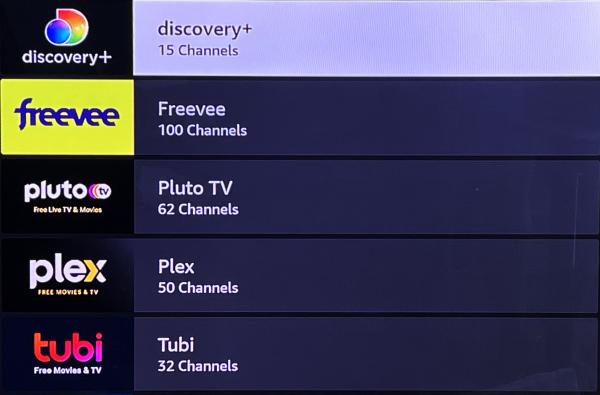 Free Ad-Supported TV (FAST) has become the focus of streaming services and studios. More channels are being added to free linear "live TV" services like Pluto, Tubi, Xumo, PLEX, Roku Channel, and others. Established stream-on-demand services like Netflix, Disney+, and Warner Bros. Discovery are exploring lower-priced ad-supported tiers. Streaming is beginning to look more and more like traditional broadcast TV.
During the pandemic, the number of streaming users and subscribers peaked as people looked for ways to stay entertained at home. But as the pandemic receded, people looked outside their homes to socialize, and churn was higher than ever when people dropped their subscriptions. Many opted for the classic, nostalgic programming available on FAST live-TV channels.
The situation could worsen as the economy causes users to tighten their belts and drop more subscriptions. Viewers subscribe to an average of five services and may look for ways to reduce their monthly fees. Netflix lost 200,000 subscribers in just the first quarter of 2022.
As user numbers drop, streaming companies have announced cutbacks in original programming, with fewer titles in the pipeline for the near future. It's a catch-22, though. While they need to save money by producing less, they also need the originals to attract and maintain subscribers. The solution lies in bringing in more revenue.
Traditional streaming services like Netflix and Disney + are working out plans to raise more than a billion dollars each by appealing to users who don't want to pay the rising subscription fees (the Netflix 4K rate is nearing $20 per month). Both companies will offer streaming with commercials. The revenue raised from ad sales will more than make up for the lower subscription fees. Commercial-tolerant users pay less per month to view the content and streaming services make money from both subscriptions and ads.
And it's not just Netflix and Disney+ embracing this strategy. The MoffetNathanson research firm projects that ad-supported tiers will also increase profits for Hulu, HBO Max, discovery+ (now Warner Bros. Discovery), and Peacock. In the future, these inexpensive subscription tiers could be the key to the success of streaming services.
As streaming services begin adopting a model that looks more like traditional broadcast TV, how will this affect linear broadcast TV channels? According to research firm Omdia, 2021 may turn out to be the year linear TV was watched more than streaming and video-on-demand content.
Already, six out of 10 households exclusively watch FAST channels. Tubi has more than 51 million active monthly users. The numbers are up more than 50% in the past two years.
While most of these FAST channels have niche programming, viewers can also find popular films from the past, including Jaws, Inception, Dr. Strangelove, The Natural, Groundhog Day, How to Train Your Dragon, Starman, Beverly Hills Cop, A Fish Called Wanda, and Academy Award Winner Doubt.
If viewers are willing to put up with commercial interruptions and better content is available, FAST can grow to replace linear broadcast TV. Warner Bros Discovery recently mentioned one promising idea.
According to Reuters, the company is considering offering free classic movies from the historic Warner Bros. Film library on a FAST channel. Some of the classic titles include Wizard of Oz, Casablanca, Citizen Kane, Gone with the Wind, Singing in the rain, The Great Dictator, Maltese Falcon, and more.
Many of these changes are still in the early stages, but one thing is sure, streaming media will continue to evolve and change over the next few years. More people will move from traditional TV to FAST channels or low-priced streaming subscriptions that are a great deal for those who don't mind commercials. And those who will do anything to avoid TV ads will still have the option of paying for commercial-free programming.