EPV Screens' DarkStar Absorbs the Light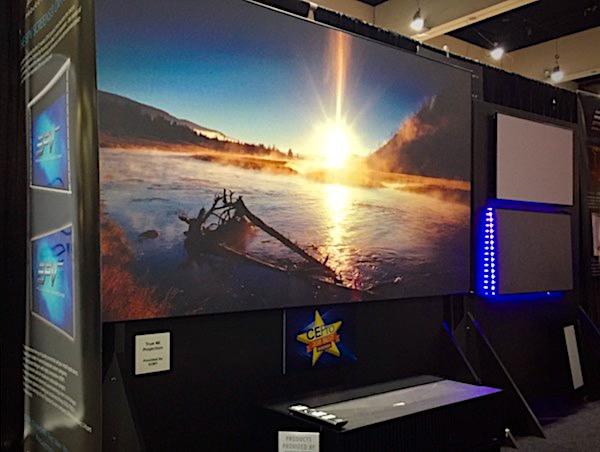 The EPV Screens booth at CEDIA highlighted one of the company's latest projection screen offerings for ultra-short throw projectors. By filtering out light coming from overhead, the 0.5-gain DarkStar UST eFinity allows for pictures with ample brightness and contrast in high ambient light environments.
EPV's Edge Free design for the DarkStar UST eFinity also creates a flat-screen TV-like look through the use of an ultra-thin bezel. DarkStar UST eFinity screens come standard with an LED backlighting kit and are available now.
WHERE TECHNOLOGY BECOMES ENTERTAINMENT