Epson Demos PowerLite Projectors at CEDIA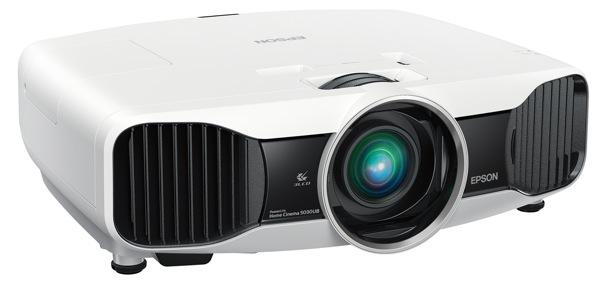 Epson offered impressive demos of its PowerLite Pro Cinema 4030 ($2499) and 6030 ($3499) projectors, the former in 3D, the latter in 2D. Each of these models come with 3 year parts and labor warranty (90 days on the lamp), a spare lamp, and a ceiling mount. Both are finished in black and are available only through "CEDIA" channels--that is, to the custom installer. But the on-line or conventional shopper can get the same performance as the 6030 with the new PowerLite Pro Cinema 5030 (shown here) at $2600 (a wireless version is available at $2900).
The main differences between the 6030 and the 5030 are that the latter does not include the lamp or mount, and its warranty is for 2 years (lamp 90 days). Both the 6030 and the 5030 offer the same features and, according to Epson, identical performance, including a claimed peak output of 2400 lumens and a contrast ratio of 600,000:1 (with a dynamic iris).
WHERE TECHNOLOGY BECOMES ENTERTAINMENT