Epix Channel Becomes MGM+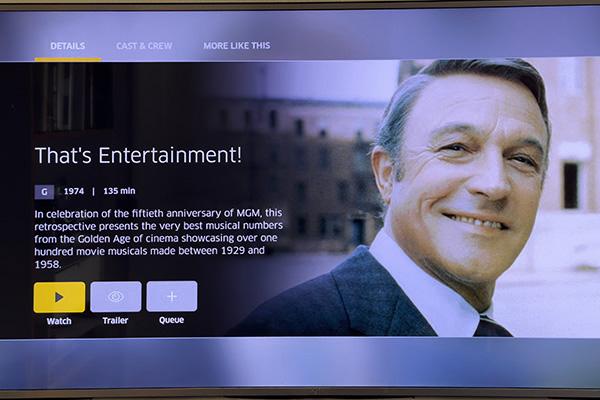 On January 15th, MGM+ launched as an independent app and Amazon Prime channel. This comes as no surprise after Amazon bought MGM in 2021. The vast library of high-quality titles, previously available on the now-closed Epix channel, is now live on MGM+. This is no B-movie service. It's MGM, founded 99 years ago, the makers of all the movies in
That's Entertainment
.
Epix president, now head of MGM+, Michael Wright saw this as a good marketing move as MGM has better brand recognition.
"We have felt for some time that this is the best service that many people have never heard of [Epix]," Wright said. "Other than individual shows, the service has never been marketed. Now you have this incredibly powerful, loud name that means something to people. You could spend five years and $100 million trying to launch a new brand, and you wouldn't have the brand equity that you get with MGM. It's really something of a gift.
"MGM is one of the most iconic and beloved brands from the golden age of entertainment. This rebrand is a promise to existing and new viewers that MGM+ is the place to find television that reflects and celebrates the legacy of the iconic MGM brand – cinematic programming with sophisticated storytelling that entertains, delights, surprises, and transports. MGM is television for movie lovers."
Amazon Founder Jeff Bezos first announced the deal in May 2021. He said he bought it because MGM has a "vast deep catalog of much beloved intellectual property and that Amazon will "reimagine and develop that IP for the 21st century."
After much regulatory scrutiny, the $8.5 billion deal, second only to Whole Foods as Amazon's largest acquisition, was completed in March 2022.
It's clearly a move to strengthen Amazon's position against other streaming giants like Disney and Warner Media. While it may not be the most extensive library, with 4,000 movie titles and 17,000 TV episodes, it's nonetheless impressive.
Some well-known franchises include all of the James Bond movies, Pink Panther, Rocky, and Silence of the lamb, to name a few. There is concern that Amazon will piggy-back on the popular titles in the same way that Disney has created Marvel and Star Wars spin-offs.
David Offenberg, associate professor of finance at Loyola Marymount University and an expert in entertainment finance, expressed his concerned to NPR in March 2022, about how this will influence the future of Amazon originals. "This will mean there will be less unique stories," Offenberg said, "We are in this situation because we like the brands we know, but it's going to be harder for new ideas to shine through."
The third season of Godfather of Harlem starring Forest Whittaker is being released with the launch of the new service/channel. Like Pennyworth, Deep State, and other Epix series, these fan favorites are continuing on MGM+. As Amazon takes over the Epix channel, the shows stream in 1080 HD rather than 4K.
Epix has shown movies and TV shows from several companies, including Orion Pictures, United Artists, The Samual Goldwyn Company, and PolyGram Filmed Entertainment. Paramount Pictures, Republic Pictures, Codeblack Films, Trimark Pictures (released before 2019) and Roadside Attractions. Epix also sub-licensed content from Sony Pictures, TriStar Pictures, Sony Pictures Classics, Screen Gems, and Morgan Greek entertainment. Lionsgate signed an exclusive first-run deal with Disney, which has the right of first refusal, but there still could be some Lionsgate titles.
All of that is to say, Epix came with a wide variety of content available. Here's the shortlist of MGM movie titles you can expect to see on the new service.
Rocky
Bull Durham
Robocop
House of Gucci
Silence of the Lambs
A Fish Called Wanda
Legally Blonde
Top Gun
Helter Skelter
Pink Panther
Midnight Cowboy
Platooon
The Apartment
The Good, the Bad, and the Ugly
The Dirty Dozen
Twelve Angry Men
Fiddler on the Roof
Carrie
These classics join original programming like the popular Epix TV shows and new documentaries like My Life as a Rolling Stone. And a two-part documentary series from the creators of Laurel Canyon called San Francisco Sounds about the music scene from 1965 to 1975.
The streaming service is priced at $6 per month or $50 per year. Subscribe through Amazon Prime, or it may be a streaming app or part of the Live TV lineup.