Elite Screen Gets Greenguard Certification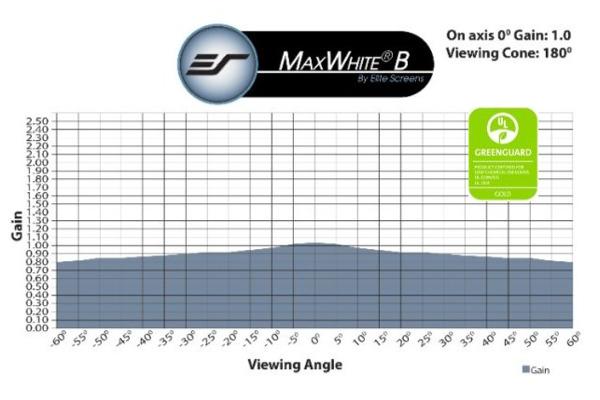 Elite Screens has announced that its MaxWhite B Matte projection screen material is now Greenguard Gold-certified.
The Greenguard Gold certification affirms that projection screens using MaxWhite B meet UL 2818 standards for safe air quality emissions.
The Underwriters Laboratories (UL) Greenguard Certification Program, administered by UL's Greenguard Environmental Institute (GEI), requires that products undergo independent, scientific testing and ongoing monitoring of their chemical emissions.
Only products that meet stringent emissions standards qualify for certification. The standards, which are based on established criteria from key public health agencies, measure emissions from formaldehyde, phenylcyclohexene, and other potentially harmful chemicals.
GEI was founded in 2001 with the mission of improving human health and quality of life by enhancing indoor air quality and reducing human exposure to chemicals and other pollutants.
Screens that use MaxWhite B material include those from the Manual B series, the multiple aspect ratio Tripod B series, and the indoor/outdoor DIY Wall 3 series.
The MaxWhite B material is a matte white projection surface with 1.0 gain reflectivity, a wide 180° viewing angle, and black backing to prevent light penetration. The mildew-resistant material can be safely cleaned with mild soap and water.