Do Online Streaming TV Offerings Make it Easier to Cut Cable?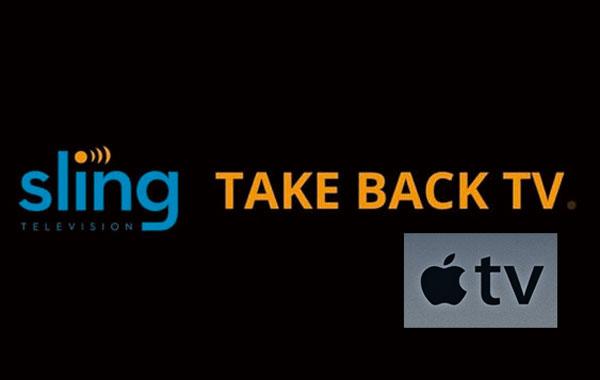 As more TV services become available to stream TV online, it becomes more inviting to cut the cord and say adios to cable. With the HBO Now stand-alone streaming service available, and Showtime soon to follow, it's tempting to get rid of your cable subscription. While there are more OTT (over the top) TV online streaming options, getting all the channels you want can start adding up until you may not be saving as much as you'd like.
To get ABC, NBC and FOX from one service, you may want to subscribe to Hulu Plus at $8 per month. Still, Hulu doesn't carry CBS shows. CBS will cost an addition $6 per month to stream from the CBS All Access app. Of course, if you have good TV reception in your area, you can forgo Hulu and the CBS app. Set up a good antenna, get a DVR like Simple.tv, or TiVo Roamio OTA and receive the network broadcasts for free.
Dish entered the streaming TV arena with Sling TV.Once you have your network TV channels covered by streaming or antenna, you can add Sling TV for basic cable channels—Food Network, ESPN, History, A&E, Travel Channel, Lifetime, and more. The service is a bargain at $20 per month with no commitment and you can opt out for months then return. However, you might want to add an entertainment package that includes Epix and Sundance channel for another $5 per month, sports for $5, a kids package for $5, and top it off with stand-alone HBO for $15. The tab for online streaming could be as much as $64 for network TV and a cable-like package.
Apple has hinted that it will offer a streaming TV service that would include both network TV and cable channels. According to an article in the Apple TV is expected to announce their service in June with a September launch date. The service will offer 25 channels and will include ABC, CBS, and Fox but may not have NBC because of difficult prior negotiations between Apple and NBC's Comcast. ESPN and FX are two more networks that may be on the Apple TV service, but other smaller cable channels will probably be left out.
The Wall Street Journal article goes on to say that it is believed Apple will charge $30 to $40 per month. It will likely cost another $3 for a streaming NBC standalone service that should launch by the end of the year. It's less per month than most cable packages, yet offers far fewer channels.
Whether you choose Sling TV or Apple TV service, or another yet-to-be-announced OTT TV service, you may still want to add movie streaming. Netflix is another $8 per month, as is an Amazon Prime subscription at a little more than that ($99 per year). The monthly streaming bill continues to rise.
The choice to cut cable depends on your needs. If you are satisfied with receiving only the most popular channels, have good Internet speed, don't mind getting your entertainment from multiple apps, and don't want to be stuck with a contract, you can definitely get most TV programs online for somewhat less than you'd pay on satellite, telecom or cable. We're getting closer to OTT TV.