Dish Offers "Reverse AutoHop" Ad Skipping Feature for Super Bowl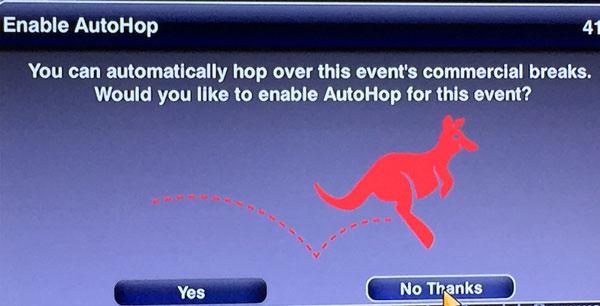 Dish Network is offering a special feature for this year's Super Bowl. Not everyone watching the Super Bowl is a football fan. There have been many years that I've been guilty of talking through the game only to stop and watch the commercials. The AutoHop feature on Dish's Hopper DVR typically skips commercials but has been re-engineered for the Super Bowl game.
If you record the Super Bowl, you'll have the option of using a "reverse AutoHop" that will skip the game and go directly to the commercials. To make it work, you'll need to have the "PrimeTime Anytime" feature enabled. As with the regular AutoHop feature, it won't be available until the day after the game has aired. If you're hoping to use the feature so you can be up on the water-cooler talk at work on Monday, you'd have to get up early to take advantage of the game-skip feature.
WHERE TECHNOLOGY BECOMES ENTERTAINMENT