Discrete-Channel Surround Music: The Dog That Won't Hunt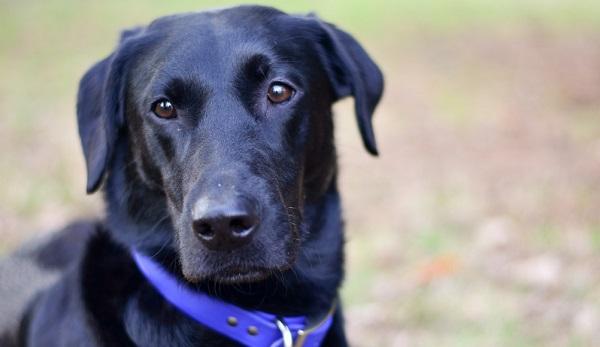 There are things we know to be true. Sometimes we don't want to admit they are true. Sometimes we just don't get around to admitting them and instead carry them around as unspoken truths. But when I read the
Grace Notes
blog yesterday, a truth dawned on me, and now I'm ready to admit it.
Leslie Shapiro's Grace Notes blog described how the Grammy people, those tabulators and keepers of recorded music, have officially bailed on the idea that surround music is viable. To put it succinctly: why bother giving an award to a category that (a) has virtually no entrants and (b) no one listens to anyway?
I would dearly love to hoist up passionate counterarguments to fly in the face of their arguments, but instead I'll simply say this: I agree. Stick a fork in it. Discrete-channel surround music is done and has been done for decades. In fact, it was never really a thing anyway.
As Leslie notes, DVD-Audio was our high-water mark. Audiophiles simply could not believe their good fortune. We finally had an amazing audio format that supported high bit rates (up to 9.6 Mbps!), and surround sound (up to 6 discrete channels!). Moreover, there wasn't even going to be a format war this time. DVD-Audio neatly piggybacked onto the wildly successful DVD-Video format. And it was a no-brainer to drop into car playback systems. We celebrated because the future for audio was bright.
Then, the morning after the celebration, DVD-Audio crashed and burned. This time it wasn't a chicken and egg problem. Plenty of DVD players supported both Video and Audio. And we already had surround receivers and speakers in place for movie playback. All we needed was some decent titles to listen to.
And there's the problem. There was never a killer title, never a title that sold millions of copies and showed just how wonderful music could be when recorded in surround. Instead, no one really knew what to do with those extra channels. The center channel was a good place to put lead vocals or otherwise shore up the front stereo imaging. And a subwoofer is always a good thing to have. But the raison d'etre for surround sound, the rear channels - how should those be employed in a music recording? Should the mix put the performers in front, and use the surrounds for hall ambience? So should you put dipoles in back? Or should the mix put you in the middle of the performers? So do you need direct-firing rears, and ones with performance equal to the fronts? Who knows!
The case for discrete-channel surround music was never really demonstrated, or at least never demonstrated so convincingly that a large number of listeners bought into it. Instead, surround sound was sold as a better way to enjoy movie playback, and surround music was an orphan that no one ever really wanted to adopt.
Let's toss in a few other trip wires: As I noted last time, convenience is a killer. No matter how good you are, if you are less convenient, you are in serious trouble. And playing surround music is less convenient that other types of listening. For starters, you have to sit in a particular chair in the middle of speakers, and refrain from moving for the duration. Just as the uber-mobile Earbud Generation was dawning, that was a serious buzz kill.
Along the same lines of inconvenience, DVD-Audio appeared just as downloads did too. Moreover, record stores started disappearing. It became a hassle to find and purchase DVD-Audio discs. Hitting a button to get a quick download (of a stereo recording) was far easier.
Another item: Yes, many of us had surround systems in place because we had home theaters. But the general public did not. The extra cost of buying new equipment, and the nontrivial problem of where to put it in the home, made surround (both movies and music) a nonstarter for many people. At best, surround music was destined to be a niche market for audiophiles, and that niche just never had enough fissile material to reach critical mass. It fizzled out.
And you know what? Although I listened to a lot of surround music, and immensely enjoyed it, I never really bought into it either. I enjoyed surround recordings a lot, and I enjoyed stereo recordings a lot. Discrete-channel surround music - in the final analysis, I could take it or leave it. When push came to shove, and it started to fade, I wasn't that upset.
And so here we are. Manufacturers and record labels have tried, and tried again (you might remember quadraphonic sound in the 70's) to jump start music-in-the-round, and failed each time. I'm sure it will be revived again in the future. But for now, that dog just won't hunt.