Denon Builds Sub into New Soundbar to Simplify Setup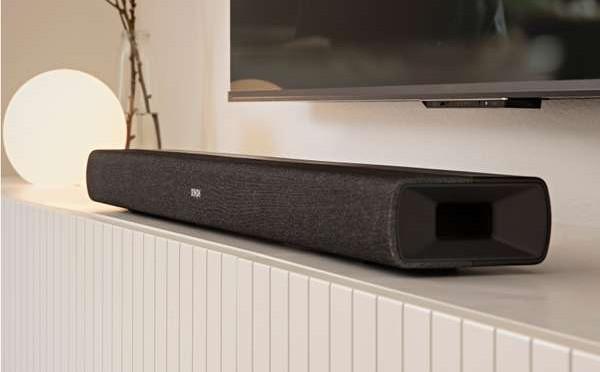 Denon has simplified setup of its latest soundbar by building the "subwoofer" into the bottom of its enclosure, forgoing the need for a separate bass module.
Slated to sell for $249 when it's released release later this month, the new DHT-S217 soundbar incorporates two down-firing 3-inch woofers (shown below) in a svelte enclosure about 3 feet long, just under 5 inches deep, and only 2.6 inches tall — low enough to be placed along the lower edge of a TV without obstructing infrared control sensors. The bass section is joined by front-firing left and right driver complements, each of which mates a 1-inch tweeter with a 2 x 3.5-inch "racetrack" midrange driver, in a simple 2.1-channel layout.

Power is not specified but the S217 supports Dolby Atmos, Dolby TrueHD, Dolby Digital, Dolby Digital Plus sound and provides analog and optical digital inputs along with a 4K/eARC-compliant HDMI connection for easy TV hookups and a subwoofer output for listeners who want more bass.
Additional features include Denon's three-mode "dialogue enhancer," designed to improve dialogue intelligibility without affecting overall volume, and four sound modes — Movie, Night, Music, and Pure — the latter of which bypasses all surround processing. A remote control is provided, in addition to the control buttons on the top of the soundbar.
The DHT-S217 supports streaming via Bluetooth and has keyholes on its rear panel for wall mounting. For more information, visit usa.denon.com.