DALI Adds Full-Range Center Speaker to Oberon Series, Ships High-End Headphones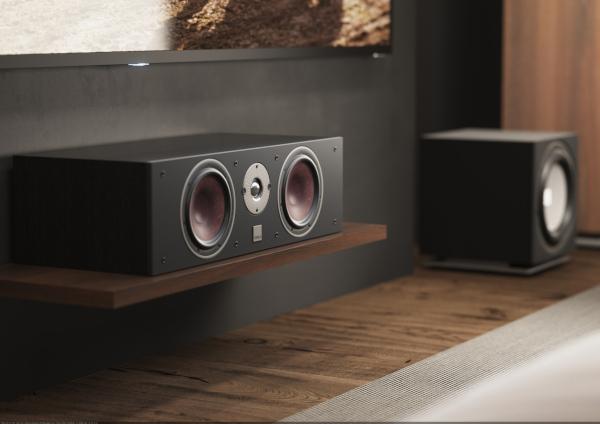 Denmark's DALI has added a second center-channel speaker to its
Oberon series of home theater speakers
and announced that it is now shipping the high-end IO-12 wireless headphones it previewed in October.
Designed for large rooms, the new Grand Vokal center speaker ($1,000) is a higher power handling version of the existing Vokal that mates the same 1.1-inch soft-dome tweeter with a pair of 7-inch wood-fiber-cone woofers (instead of 5.25-inchers) in a ported cabinet 17 inches wide, 6.3 inches tall, and 11.6 inches deep with rubber feet. The Grand Vokal maintains a similar frequency response but has a higher recommended power range that extends to 200 watts instead of topping out at 150 watts.
The oversized tweeter is made of a woven material that is "half the weight of most models on the market," according to DALI, and the Soft Magnetic Compound (SMC) used in the woofer magnet's iron pole-piece is designed to "greatly reduce mechanical distortion for lifelike vocals and precision midrange reproduction."
The Grand Vokal was designed with the brand's Oberon 5, Oberon 7 and Oberon 9 tower speakers in mind and is timbre-matched for use with the Oberon 1 and Oberon 3 bookshelf models and Oberon On Wall surround speaker. Krestian Pedersen, head of product management, noted that the Grand Vokal blends seamlessly with the Oberon 7 or Oberon 9, in particular, and can be placed above or below the TV screen.
For ideal performance, DALI recommends placing the speaker no less than 2 inches from the rear wall and no more than 20 inches away. Key manufacturer specs include a sensitivity of 91 dB (2.83V/1 m), maximum SPL of 111 dB, nominal impedance of 4 ohms, and a low-frequency limit of 49 Hz (±3 dB) with a crossover frequency of 2,500 Hz.
The Grand Vokal is available in a black or dark walnut vinyl finish. For more information, visit dali-speakers.com.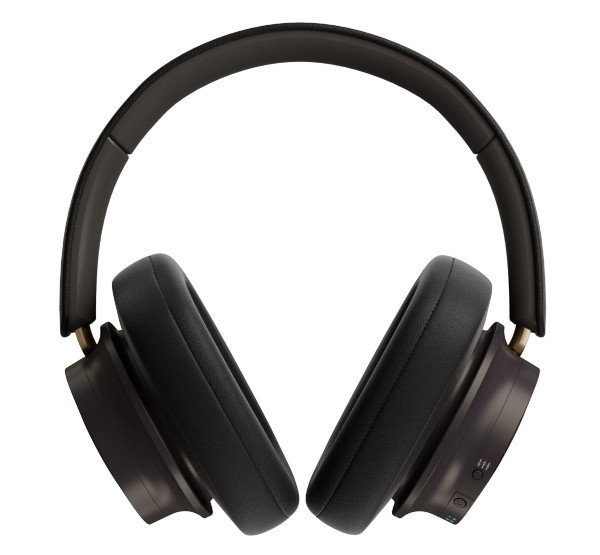 New Headphones Boast Proprietary Magnet
DALI's new IO-12 headphones ($1,300), a circumaural design that completely surrounds the ears, feature active noise cancellation, aptX Adaptive Bluetooth connectivity, and oversized 2-inch drivers powered by "two amplifiers working together to reduced distortion and help battery life." They are hailed as the first headphones to incorporate the patented SMC magnet system used in DALI's top floorstanding speakers.
The use of a lightweight leather headband and oversized, leather-encased memory-foam earpads is said to ensure a comfortable listening experience and provide a tight acoustic seal over a wide range of head shapes.
Battery life is rated for up to 35 hours on a single charge and the headphones support voice control and provide an "off-mode" filter for passive listening. The IO-12 headphones include both USB-C and 3.5mm minijack connections for wired listening. For more information, visit dali-speakers.com.
Short for Danish Audiophile Loudspeaker Industries, the DALI brand is available worldwide and distributed in North America by Lenbrook Americas.