Coby Soundbar vs. TV Speakers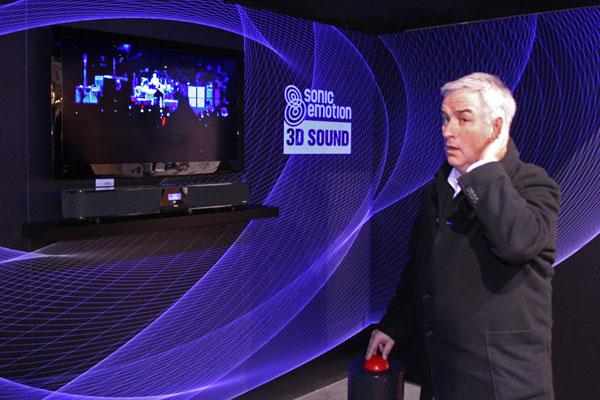 Would you recommend using the Coby CSMP88 soundbar instead of the TV speakers in my LG plasma?
Nick Andrade
I heard the Coby CSMP88, which incorporates a 3D-audio algorithm from Sonic Emotion, at CES last January, and I was very impressed. (So was radio talk-show host Leo Laporte, seen here listening to the demo.) However, it was only for a few minutes in an environment that is nothing like a home. I hope to review it at some point, but until I do, I can't say for certain how well it performs in a home setting. Still, just about any soundbar would be a distinct inprovement in sound quality over the speakers in just about any TV.
If you have an A/V question, please send it to askhometheater@gmail.com.
LATEST VIDEO
WHERE TECHNOLOGY BECOMES ENTERTAINMENT