CES Showstoppers Page 6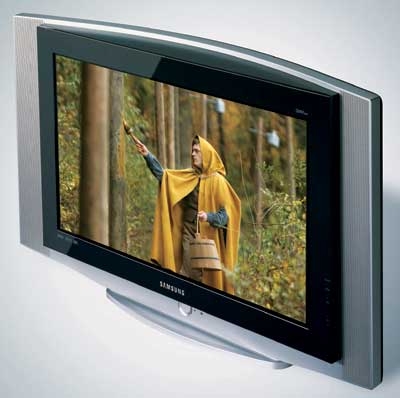 Tubes with a Twist The intoxicating selection of thin, flat, 1080p-resolution sets at CES made it easy to overlook an exciting new development with old-school CRT sets - that's right, tube TVs. Samsung introduced the TXR3079W SlimFit direct-view HDTV (shown), a 30-inch widescreen model that's only 16 inches deep - a full 8 inches slimmer than average tube sets! At $1,199, it will sell for less than half the price of similar size flat-panel LCDs when it arrives in June. • More companies plan to get in the trim-tube game for 2005 and beyond, including RCA and Zenith-parent LG, which expects to have a slim 30-incher, the DU-30FY10 ($1,299), in stores by fall. RCA plans to introduce 30- and 27-inch models sometime in 2006. - A.G.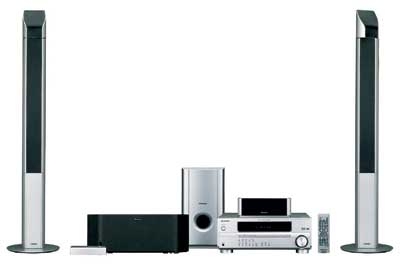 Wireless Surround Having to run wires to the surround speakers is one of the biggest hassles in setting up a home theater, and with wireless technologies catching on like wildfire, people have been clamoring for a cable-free solution. Finally, manufacturers have heard the call. • Firebird Sounds' wireless digital-amplifier system ($600) transmits and receives uncompressed 2.4 -GHz, CD-quality digital signals and can deliver 160 watts - more than enough juice to drive a surround speaker. (The company also showed a model that can deliver 500 watts!) The optional speaker stand ($100) provides a discreet location for the electronics. Firebird also had wireless subwoofers on display. • Pioneer showed the XW-HT1 system ($250), which uses a transmitter to send a wireless signal from your TV, receiver, or other source to a single speaker in the back of the room. Combining drivers at different angles with Circle Surround processing creates the illusion of left and right surrounds. The XW-HT1 is featured in the HTP-4600 home-theater-in-a-box system (shown - $650, spring). • Panasonic's SH-FX50 wireless receiver kit ($199, spring) lets you convert the surround speakers in some of its new HTiB systems for wireless operation. • In the ultimate irony, wiring giant Monster Cable also introduced a wireless surround system (price and availability to be determined). With all the money you'll save on wire, you can't afford not to buy it! - J.S.

One Deck to Record Them All Since the dawn of time, man has sought a universal DVD recorder. Well, at least since about December 2000, when Panasonic introduced its first standalone DVD deck, which recorded solely on DVD-RAM discs. Since then, manufacturers have come out with models that can burn two, three, or even four of the recordable-DVD formats. But no standalone recorder has been able to re ad and write all five - until now. LG's LRY-517 machine ($500, May) will be the first of a new breed of Super-Multi DVD recorders. Along with including a VCR, the deck won't turn away any kind of recordable DVD - including dual-layer DVD+R discs. This format war may finally have its peacemaker. - Peter Pachal
LATEST VIDEO