CES Marks World's First 4K Broadcast with HDR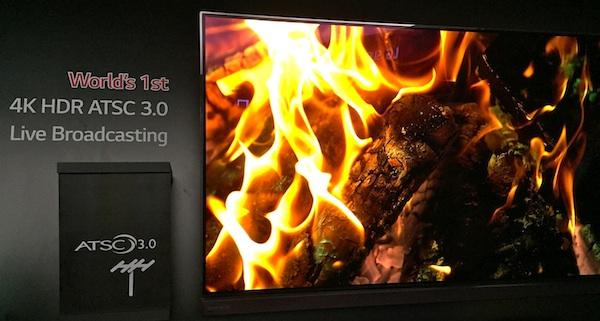 If there's one thing we know for sure about an Ultra HD broadcast standard, it's that its still under development. But will TV stations really end up broadcasting 4K-resolution programming? Will the average viewer even care?
With Netflix, Amazon and other sources already streaming 4K video to TVs, OTT (over-the-top) delivery seems the more likely scenario for a UHD TV standard. That said, CES 2016 marked the debut of ATSC 3.0 UHD broadcasting. Samsung and LG hosted demos in "future TV tech" sections of their booths, each one from a separate local Las Vegas station. LG's (pictured here) included High Dynamic Range as part of the proceedings, indicating that HDR will be part of any ATSC 3.0 standard once that's all finalized.
The broadcast shown in LG's booth adhered to the HDR10 media profile specs required for HDR-compatible TVs by the Consumer Technology Association. And right next door, a Dolby rep demo'd Dolby Vision HDR content, which looked even better than the broadcast on LG's new Dolby Vision-compatible OLED TVs.
WHERE TECHNOLOGY BECOMES ENTERTAINMENT