CES 2016: The Smart Home Builds a Solid Foundation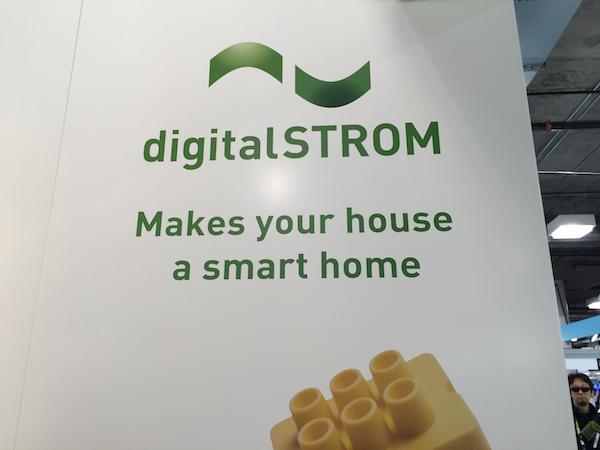 The smart home category didn't have quite the sizzle at CES 2016 as it has had during the past few Shows. I think there are a couple of reasons for this. First, the smart home promise—of having a house in which all kinds of devices are automated, work flawlessly with one another, takes little to no programming (or thought) on the part of the homeowner, and learns all of your patterns and preferences to be safer, more energy efficient, and more comfortable—hasn't quite lived up to its pre-production hype. The early adopters have been burned once or twice now, and the mass market isn't quite ready to fully embrace the concept (and the hassles). While that may sound like bad news, it's not. The reality of how difficult it is to make "smart" things simple has set in, and now many in the industry are focused on building a solid foundation of interoperable products that are more consumer-friendly than before.
The second reason for the more muted presence of smart home gear is that, thanks in part to Kickstarter and Indiegogo, there was a slew of absolutely wacky Internet of Things (IoT), Bluetooth-enabled, and connected wearables stuff that took center stage. If you don't believe me, check out Kolibree, "The Fun, Intelligent & Beautiful Toothbrush" that Kolibree says is, "The first smart sonic toothbrush that turns tooth brushing into a game, educates kids, and empowers parents." If you're interested in empowering yourself or turning toothbrushing into a game, you can get the Kolibree for $149 direct from Kolibree.
It won't be long—unless someone has already done it—before there'll be a way to integrate Kolibree into your smart home. Then, if your kids don't brush their teeth for long enough, the lights in every room will start flashing or the bathroom door will automatically lock until the proper brushing has been done.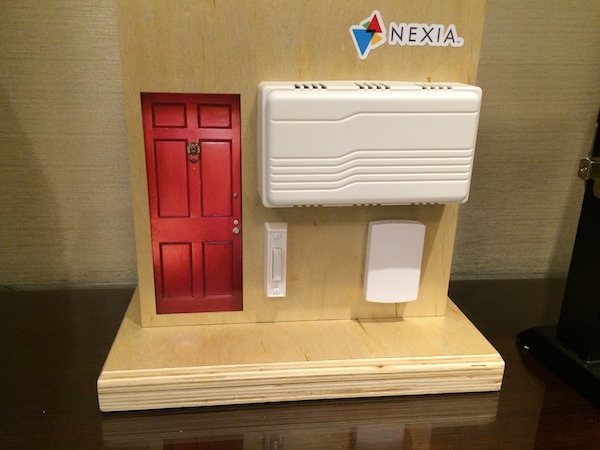 Perhaps the most exciting "news" about the smart home category that came out of CES wasn't really all that newsworthy. It was good to see that many companies, such as Nexia, Iris by Lowe's, and Samsung's SmartThings, have refined their smart home offerings rather than reject the category. After a year that saw the painful failure of Wink and the fallout following Nest's shuttering of Revolv (in late 2014), stability is much more welcome than disruption. Samsung did make some top-line news by announcing the company was introducing SmartThings dongles that could be plugged into many of the new Samsung 2016 smart TV, essentially making the TV the hub of your smart home.
That doesn't mean things have settled down completely, though. I spoke with one smart home device manufacturer who assured me that his product was compatible with nearly every smart home hub on the market. He knew because he'd tested 42 smart home hubs to make sure of his claim. I'm not sure which revelation was more disturbing: the fact that someone had taken the time to test 42 hubs, or the fact that there are 42 hubs to test.
In general, the other good news is that sensors—temperature, ambient light level, motion, humidity, and others—are getting smaller and, for the most part, less ugly. Some, especially those from Fibaro (despite their incredibly inept introduction to the US market), are so attractive that you'll actually want people to see them in your home.
Full-on, totally reliable voice control remains elusive, but a number of smart home companies and device makers have embraced the Amazon Echo's Alexa Voice Service and are offering integration with it. Some do this almost by default thanks to integration with IFTTT, the online automation service that becomes a middleman in terms of communicating with the Alexa Voice Service if you already have an Amazon Echo. Others, such as Triby and Iris by Lowe's will soon be offering more direct integration.
Many smart home companies have realized how flippin' difficult it is for a homeowner to program a smart home that contains more than a single smart light or smart lock. The best programming interface I saw at CES2016 was the one demonstrated by Securifi for the company's Almond series of routers. Its Rule Creator is simple, straightforward, and powerful.
The easiest home security and lighting system to program is one you don't program at all. The new BeON system uses replaceable, rechargeable smart modules in its smart LED bulbs. The modules set up a Bluetooth mesh network to communicate with one another. The modules gradually learn your lighting patterns and will reproduce those periods of time when you normally have each light on or off while you're away on vacation. They'll also listen for smoke/CO alarm warnings and automatically light up to warn you and provide a path of light so you can exit the house. It's supposed to do all of this without requiring a bit of programming from the homeowner. We're getting a system to play with soon, so we'll keep you posted on whether or not the performance meets or exceeds the promise.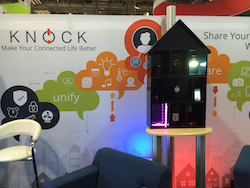 There were certainly many other companies attempting to tell their smart home stories at CES2016, and the above is just a sampling of the most interesting and most likely to succeed gadgets and systems. Even though the smart home concept didn't totally dominate the Show, the main news to take away is that the smart home is here to stay.