CES 2011: Smart Stuff from Samsung
Turns out that LG isn't the only company hawking smart electronics at CES; Samsung has its own array of smart devices ranging from TVs to refrigerators.

Select TVs in Samsung's 2011 lineup feature Smart Hub, an interface for searching content across Internet video services, networked PCs, and DLNA-certified storage devices. Smart Hub also provides a browser for going straight to the Web on your TV's screen, and it lets you tap the Samsung Apps store, which has grown to 300-plus offerings in the past year.

The company also grabbed the opportunity at CES to announce that it sold over 1 million 3D TVs in 2010, a number that represents a faster adoption rate than other tech developments including LED TV, Blu-ray, and even DVD. New to the Samsung universe are sets with a barely-there, 0.2-inch bezel. By eliminating excess frame area from the set's façade, Samsung was able to effectively increase screen size: In certain 2011 plasma TVs, for example, the traditional 50-inch screen size has been bumped up to 51 inches, while a 63-inch model is now 64 inches.

Other new stuff announced at the press conference include flexible, lightweight 3D glasses, "the world's slimmest" 3D Blu-ray player, and 3D LED desktop monitors aimed at PC gamers that can also be used to watch 3D TV. Samsung also talked up a Wi-Fi-enabled refrigerator with an 8-inch LCD display that can run useful apps like Google calendar and A.P. news. You can also use it as an electronic notepad to write Buy Milk!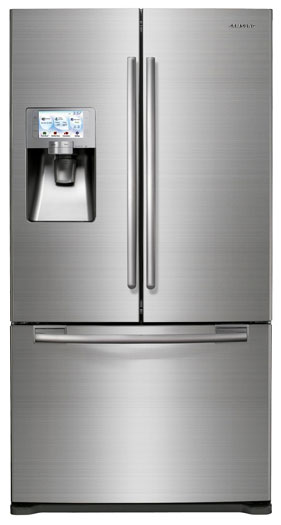 LATEST VIDEO