CES 2003 Scrapbook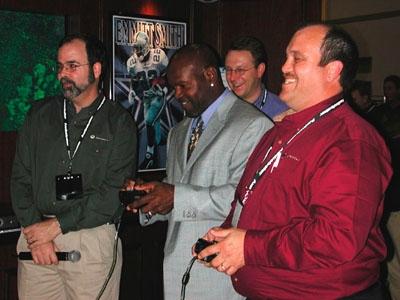 Dallas Cowboy running back Emmitt Smith relaxes with a little video golf at the Motorola booth.
Meridian shows off some of the available DVD-Audio titles at its booth.
Kim Strawser serves up a cold one at the HDTV Sports Bar, with widescreen Zenith TVs.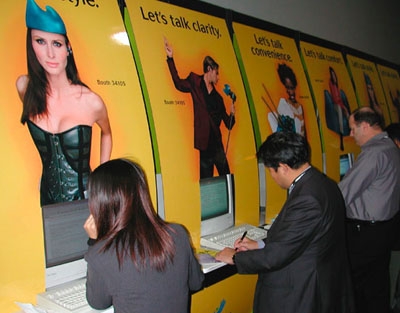 Nothing attracts a crowd like free e-mail, courtesy Jabra.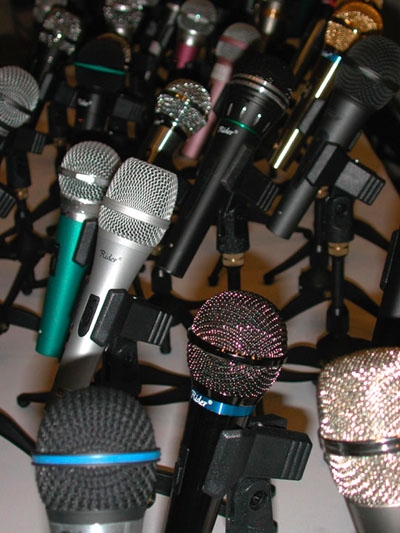 A sea of wireless microphones greets visitors to the Rider booth.
There can be only One - Panasonic's server/client system is part of its "One" home-entertainment concept.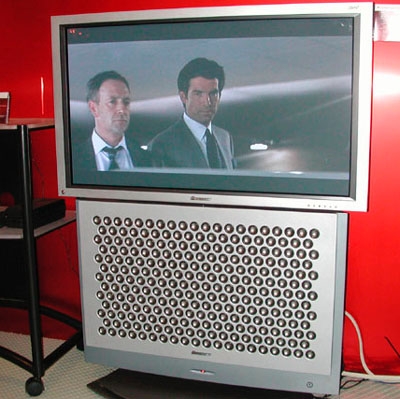 Pioneer's 254-driver array provides one-stop surround sound for the tidy sum of $40,000.
WHERE TECHNOLOGY BECOMES ENTERTAINMENT