The Vutec from the Top!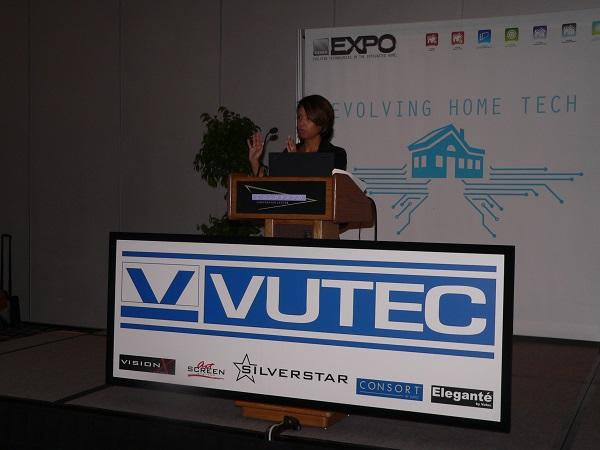 Vutec broke the brightness barrier on the eve of CEDIA 2013 by announcing SilverStar2.2, a high-gain (2.2:1 gain) screen that is ISF (Imaging Science Foundation) certified. High gain screens typically lack in picture quality what they make up in brightness and the ability to move to a large screen with the same amount of projector light. Delivering better than double unity gain while still securing ISF certification is a huge deal.
ISF Founder Joel Silver tested and granted a total of six Vutec screens ISF certification, two of which are in the acoustically transparent Sound Screen line. Vutec also announced the SilverStar line will now include motorized screens for easier shipping and user convenience. Pricing was not available at press time.
WHERE TECHNOLOGY BECOMES ENTERTAINMENT