Can Neurotechnology Defeat Tinnitus & Hearing Loss?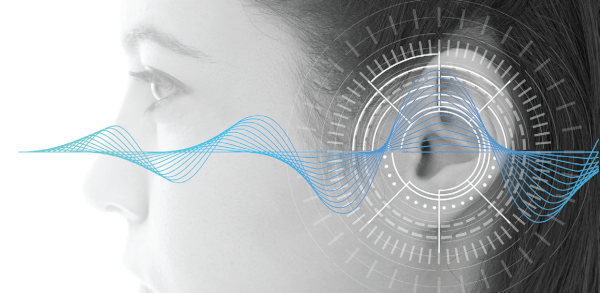 Like many of us, you are getting on in years. Whether through disease or simple wear and tear, the delicate mechanisms of your inner ears aren't quite what they used to be. You might be hearing spurious tones, or just not hearing some things at all. If only you could get back your younger ears. Well, could I interest you in a neuroprosthesis?
Neuralink, a start-up company founded by Elon Musk, is developing novel neurotechnologies using brain implants that promise to treat a variety of medical conditions. One of their stated goals is to develop technology that would help remedy aged or damaged hearing. Although Neuralink's research lies at the cutting edge of medical science, there is a technological precedent: cochlear implants.
For many in the deaf community, deafness is not considered to be an obstacle but rather is simply a way of life. For others, a cochlear implant offers a dramatic alternative. A cochlear implant is a type of neuroprosthesis. Electrodes are placed along the cochlea; electrical impulses stimulate the cochlear nerve in a manner akin to natural mechanical stimulation of hair cells inside the ear. An external device containing a microphone, a speech processor, and a transmitter, delivers an audio signal to a receiver in the implant. The cochlear nerve sends signals to the brain, which creates a sensation of hearing. You might have seen videos of people who hear sound for the first time; their reactions are extraordinary.
Neuralink is working on neuroprosthesis technology that might take medical implants to a whole new level; Musk described the interface as a "digital layer above the cortex" in which a large number of electrodes are implanted robotically. The electrodes both send and receive electrical neurological signals; these have been described as "analog pixels" that interpret and control groups of neurons via software. In other words, the interface would allow the human brain to control external devices through thoughts, and also permit external control of the brain's sensations.
Some of Neuralink's announced applications include neurological disorders caused by brain and spinal injuries, Parkinson's disease, epilepsy, and common conditions such as insomnia, depression, and tinnitus. Let's consider the latter condition in a little more detail.
Simply stated, subjective tinnitus is the perception of sound when there is no physical sound present. It is often characterized as a ringing sound but it may also be perceived as a buzzing or roaring. The sound may be soft or loud, high or low in pitch, and intermittent or continuous; in some cases, muscle motions effect the sound.
Tinnitus is the result of damage to the vestibulocochlear nerve that connects the inner ear with the brain. Such damage also manifests itself as hearing loss thus tinnitus is often present when there is hearing loss. Tinnitus is a fairly common condition particularly for people over 60 years of age; this demographic will also experience age-related hearing loss (presbycusis). In addition, exposure to loud sounds over time that leads to hearing loss can also result in tinnitus (another good reason to use ear plugs).
It is important to note that most people will perceive some "noise" in an otherwise quiet room; tinnitus is a more pronounced condition; its magnitude can range from annoying to severe and can cause anxiety and depression, and can disrupt sleep and concentration. The hardships of tinnitus can be mitigated to some extent by masking the sound or simply learning to tolerate it, but there is no medication or cure for the condition. Which brings us to Neuralink.
Details have not been disclosed (and perhaps haven't been invented yet) but Neuralink's technology would presumably target the area of the brain that produces the tinnitus "sound" and defeat it; perhaps another signal could be applied to the brain to quiet the signals that produce the perception of sound. But why stop with a tinnitus treatment? Surely the technology could be extended to restore hearing acuity in general by bypassing the cochlea. An audio signal from an external microphone could be coded and directed to the appropriate place in the brain.
Will Neuralink some day address conditions such as tinnitus and hearing loss, as well as more complex conditions, or for that matter, will it address any condition at all? Some observers contend that the company's demonstrations are nothing new and that the entire premise is, at best, highly speculative. In any case, after pushing back their timeline several times, the company now says it will start human testing sometime in 2023; there is a patient registry on neuralink.com.
The question is, when Neuralink asks for volunteers for clinical trials to treat tinnitus, would you raise your hand? Before you answer, imagine that you are listening to your favorite music or just an ordinary conversation. Now superimpose a steady, unrelenting tone over that. Would that torment persuade you to act as a test subject?
Ken C. Pohlmann is an electrical engineer specializing in audio topics as a consultant and writer. He is Professor Emeritus at the University of Miami.