Brillian 6580iFB03 65-inch LCoS HDTV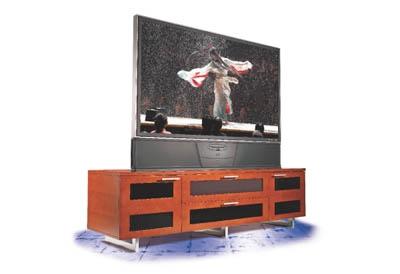 Unlike an iPod or a cellphone, an HDTV includes numerous and sometimes very advanced adjustments that can directly improve its performance. Using those controls properly can have more impact on picture quality than any other factor.
What We Think
Despite the amazing controls, the free calibration, and the image quality, this LCoS newcomer is very expensive next to its competition.
But no matter how much you learn about picture controls, you'll probably never achieve the results of a professional calibrator, who has the benefit of expensive instruments and lots of experience making HDTVs look their best. That's why many buyers deem the extra cost of calibration - typically around $500 for a standard HDTV - money well spent.
Now, in an unprecedented move, newcomer Brillian offers a free professional calibration with its 65-inch 6580iFB03, a giant rear-projection HDTV that uses high-resolution 1080p LCoS (Liquid Crystal on Silicon) display technology similar to Sony's SXRD and JVC's HD-ILA. Even so, at $7,999, this is one awfully expensive TV.
For a set with such flashy specs and girth, the 6580iFB03 is pleasantly unassuming. The big screen has just over an inch of silver-and-gray frame around the top and sides, creating a classic all-picture look. Below is a gray housing that contains speakers, buttons, and a flip-down front-panel door with a set of A/V inputs. While the remote has a cool-looking soft-button membrane screen whose legends change for each device under control, I prefer hard-button remotes that let me feel my way without having to look.
SETUP The Brillian 6580iFB03's input selection is notable for having just one digital video input: a DVI connector. It's compliant with HDCP copy protection and works with HDMI sources like HDTV set-top boxes and HD DVD or Blu-ray players with the addition of a DVI-to-HDMI adapter or cable. It's even compatible with 1080p native signals. But, given that digital video inputs usually outperform analog ones, I really would have liked at least a second digital input.