Bluetooth TV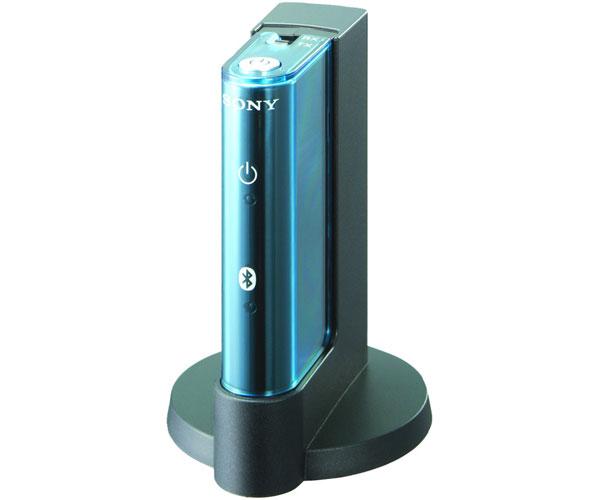 I own an 18-wheeler, and I spend around 20 days a month in this truck. It is my home while out on the road. I have upgraded the stereo system with a custom ported subwoofer and a head unit with Bluetooth, which is great with my iPhone. Can you recommend a small LCD or LED TV (24-32 inches) that will provide great picture quality? Do any of these TVs come with Bluetooth so I can play it through the stereo in the truck without having to run wires? If not, is there any aftermarket solution to link the two or any other suggestions you might have?
Scot Mackiewicz
LG has made some TVs with Bluetooth, but it seems they are (or were) available only in Europe. Fortunately, there is at least one aftermarket solution—the Sony HWS-BTA2W Bluetooth transmitter/receiver, shown here. You would connect the audio output from your source or TV to this device, which would then transmit it to your audio system.
As for which TV to get, I don't typically look at screens that small, so I can't make a recommendation from personal experience. In your case, I would get an LED-illuminated LCD TV rather than one with a conventional backlight because they are thinner, and I assume that space is at a premium in a truck cabin. And because you'll probably be the only one watching, I'd get a Sony or Samsung, because these companies use a type of LCD panel that typically produces better blacks when viewed directly on-axis. On the other hand, if you must mount it so you're looking at it from off-center, I'd get an LG or Vizio, which use the other type of LCD panel that looks better when viewed off-axis.
If you have an A/V question, please send it to askscottwilkinson@gmail.com.