Blu-ray Review: The Dilemma Page 2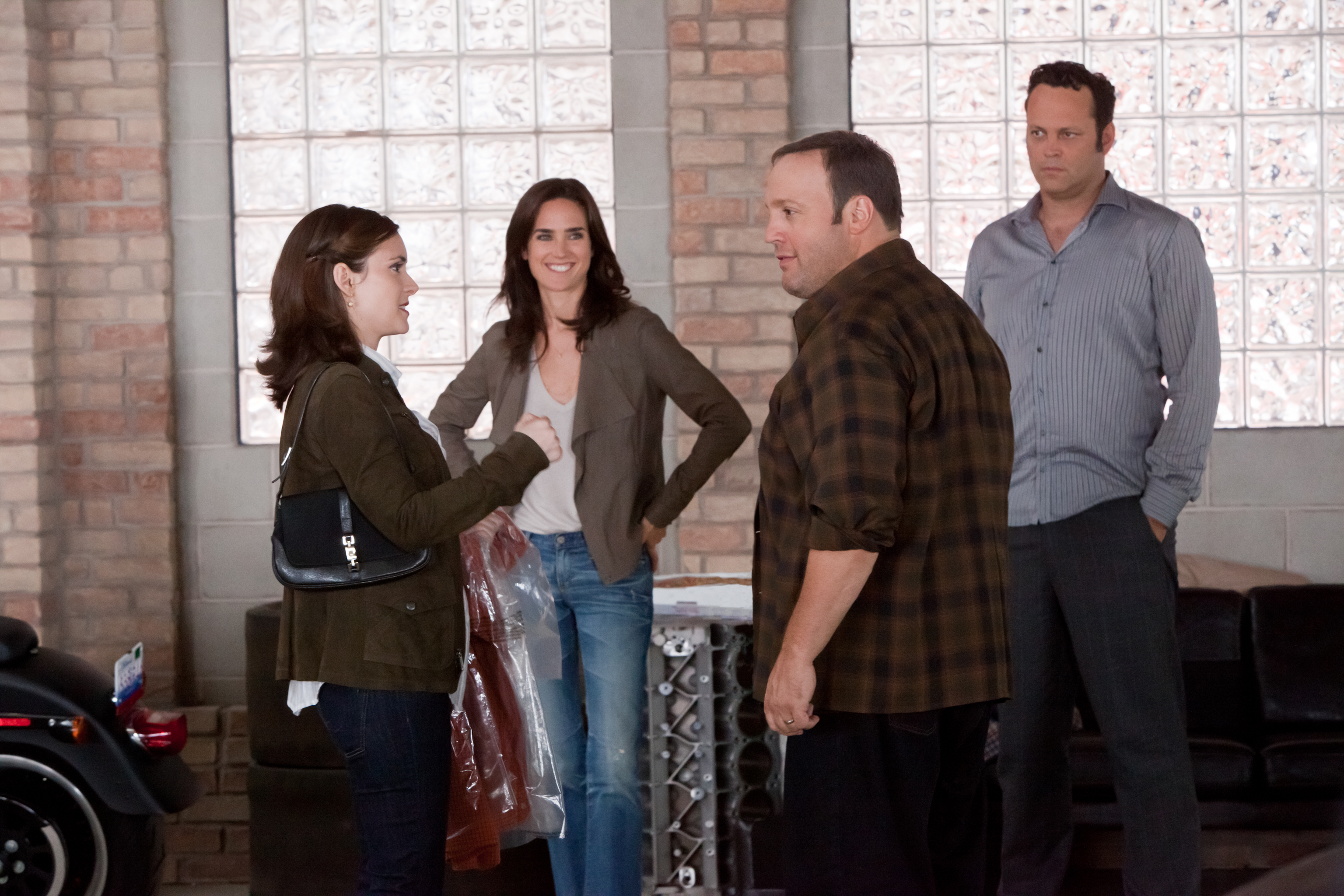 In a production featurette on the Blu-ray, the cast and Howard talk incessantly about the comedy they're making. They must know something we don't. In another extra, we're presented with a downbeat alternate ending that even a neophyte movie lover would have scrubbed, and in another we're treated to more than half a dozen deleted scenes that won't be missed. The best extra has four different hosts showing off four locations used in the movie.
Can't complain about the picture and sound. Details of the elaborate settings are crisp and clear in the 2.35:1 image. Dark scenes have genuine blacks and good shadow detail. The DTS-HD Master Audio 5.1 sonics are mostly up front, but there are a few action scenes and some music flourishes that bring the surrounds to life.
The Dilemma isn't a total washout. I liked Queen Latifah's character, Susan, a Chrysler exec who gets turned on by a roaring engine and a vibrating chassis. She's onscreen all too seldom. Vaughn and James play well together — when they are together. But once Ronny makes his discovery, he's off on his own, and the movie sinks like a fishhook with eight ounces of lead weight attached to it. Rent before buying; you have been warned.
LATEST VIDEO