Beyer Dynamic Debuts Second Generation T5p Headphone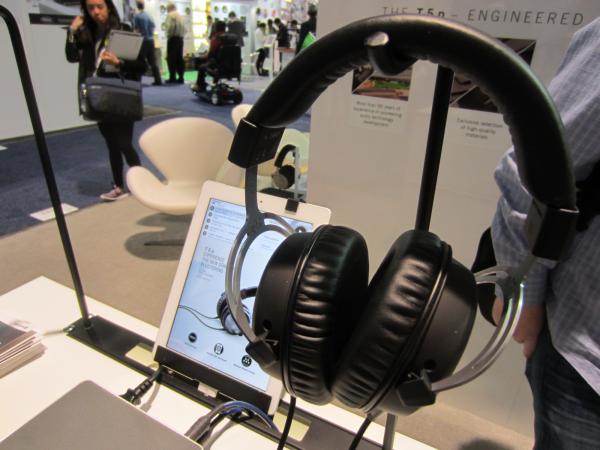 Beyer's T5p was an excellent headphone and gained a certain audiophile following. According to Beyer, the Second Generation version offers improved tuning with slightly more bass, and some different building materials, as well as the ability to operate in a balanced mode.
Like its predecessor, the T5p Second Generation uses a closed design; as with other closed designs, this tighter acoustic seal assists in sound isolation, as well as bass reproduction. However according to Beyer, this closed design has been optimized to overcome the sometimes closed spatiality inherent in a closed design, and instead offer a more open spaciousness. The headphone is audiophile quality, and is intended mainly for playback with portable devices, as evidenced by its low (32-ohm) impedance.
Another hint that the headphone is aimed at portable playback is its relatively short (1.4-meter) detachable cable, covered by a braided textile material. A longer cable can be purchased separately. For balanced use, the supplied cable can be replaced with an optional cable with a 4-pin XLR connector.
Other design details: The earcups use breathable memory foam; the cup and headband cushions are covered by a synthetic leatherette with protein coating (said to provide better wearing comfort than the original model's genuine leather cushions); a fabric-covered hard-shell carrying case is provided (instead of the somewhat bulky aluminum case supplied with the original version).
As with its predecessor, the new model is made in Germany and comes with a 5-year manufacturer's warranty. The T5p will be available at the end of January. It also worth noting that Beyer is also introducing a Second Generation version of the T1 headphone.