The Best Media Streamers to Buy Your Parents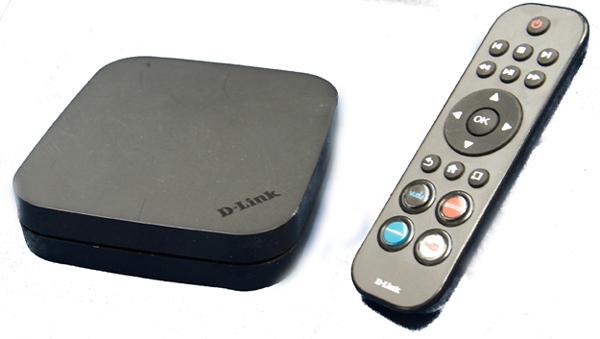 Media streamer manufacturers will tell you that they sell more devices during the holidays than any other time of the year. They make a great gift for the parent, spouse, or friend who ask you how to watch Netflix on their TV. There are a few media streamers available that are easy to use for even the most non-tech-savvy people on your holiday gift list. Whether the recipient is your parents, or a spouse with luddite tendencies, they should be able to stream Netflix, Vudu, or Hulu to these media streamers with little help from you.
For some reason, I am surrounded by people who are confused by technology. Friends and family members convey their frustration and confusion about the devices in my blogs and especially those I bring home. Not only have I judged the following media streamers as simple to use based on my own experience, but I have luddite approval as well.
Note that ease-of-use does not mean lower quality picture and sound. All of the streamers listed here are capable of streaming in 1080p and Dolby Digital surround sound.
The D-Link's MovieNite DSM 310 (or DSM 312) may be the easiest device for streaming Netflix, Pandora, Vudu, and YouTube. The minute you hand the remote to anyone, they can see how to start these streaming apps using one of the direct buttons on the diminutive D-link's controller. The streamer does not have Hulu Plus for watching TV shows, but many episodes are available to rent through Vudu. For the quick learner who may want video clips from news shows, or might enjoy TED Talk videos, consider the DSM 312. The DSM 310 is available online for around $48 and the DSM 312 will run about $60.
Roku Box - Until the MovieNite, the Roku Box was the go-to device for home theater novices who wanted to stream Netflix. Onscreen instructions are easy for the novice to follow and they may be able to set it up on their own. As Roku has been updated, it has expanded to have a huge selection of video streaming channels in their Channel store. The Roku "channels," (most would refer to them as "apps") include everything from Hulu Plus to Vudu to Amazon Instant Video to HBO Go and a plethora of special interest channels. The Roku 2 XD box has 1080p with a price tag around $80. The Roku2 XS Box ($100) adds a USB port to attach a flash drive or external hard drive and view your own media, plus an Ethernet port for users who don't have a fast WiFi home network.
Apple TV - If the tech-newbie on your list has graduated to using an iPhone or iPad (or has recently purchased a Mac), they may be ready for an Apple TV. Once you show them how to press the Airplay rectangle on their iPhone, iPad, or Mac, and choose the Apple TV from the Airplay list, they should be able to stream directly to the Apple TV. Easy menus allow users to rent and buy movies and TV shows from iTunes. The only instruction/tip you may want to tell the recipient of an Apple TV is that the Menu button backs them out of any menu (long press for the home screen). They can also use their iPhone or iPad as an Apple TV remote. Apple TV has apps from other streaming providers including Netflix and Hulu Plus. An added benefit of Apple TV, is that it can instantly access photos taken on other devices that have been added to a user's PhotoStream. An apple TV runs $100.
A few more media streamers are easy to use for those who want a simple menu. Western Digital's WDTV Live models have well-organized easy-to-navigate menus as do NETGEAR's NTV 200 and NTV300 models.
You might want to complete the gift by setting up the device. Another good add-on to the gift of a media streamer is a gift card to Netflix or another subscription service--a gift that keeps on giving month after month.