Bang & Olufsen's A9 Sound System Gets Spotify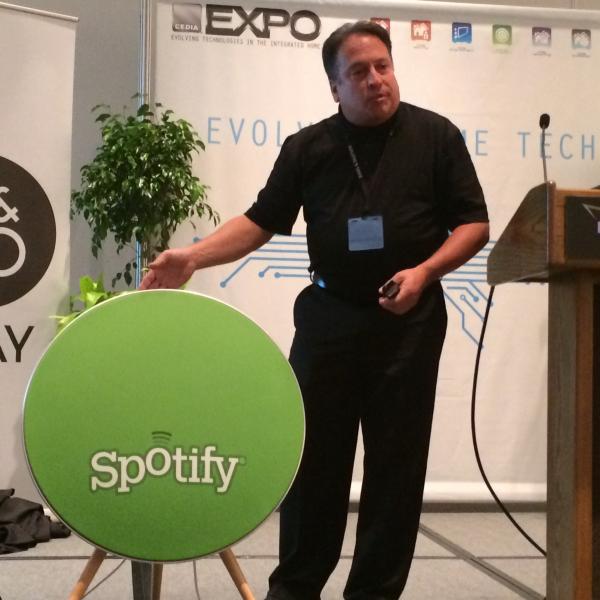 Bang & Olufsen announced that they will be adding the Spotify music streaming service to the BeoPlay A9 speaker/sound system. The A9 was launched in October 2012. Music is sent to the A9 using Apple's AirPlay streaming from iPhones/iPads/iPods and new Macs, or over a WiFi network as a DLNA media renderer (DLNA media controllers can send music to it). The problem with this setup has been that the music stops when a phone call comes into the controlling iPhone, or when the iPhone is too far from the A9.
Spotify Connect will be added to the A9 as part of a firmware update. It will be preloaded on new units and available for download for consumers who have previously purchased the A9. Bang & Olufsen worked with Spotify to create an iPhone app where users can pick songs, playlists, or radio stations from their Spotify streaming library and have them play on the A9. Because the software is loaded onto the A9's firmware, music playback will not be interrupted when a phone call comes in or when you take the phone out of range.
More on B&O here
WHERE TECHNOLOGY BECOMES ENTERTAINMENT