Altec Lansing Debuts Custom In-Ear Headphones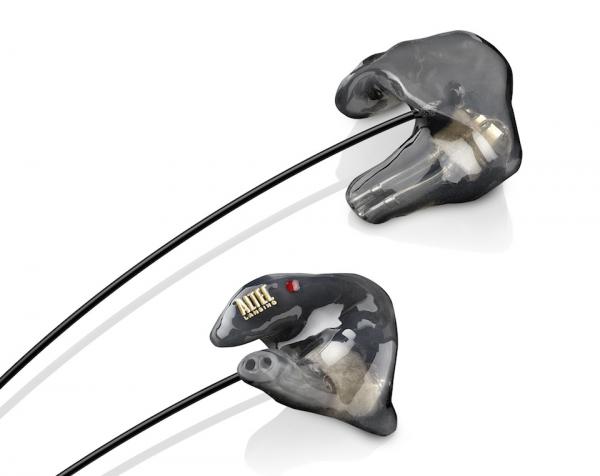 Having already moved successfully into the iDevice docking and low-cost earphone spaces, Altec Lansing is testing the premium headphone market. But rather than looking to pick up a celebrity endorser, they've instead gone high-end, announcing today a full line of custom-fit in-ear 'phones: the A1, A2, and A3, offering one, two, and three balanced armature drivers respectively, in medical-grade silicone housings.
A collaboration with ACS, whose custom-fit earplugs our own Geoffrey Morrison tested back in July, the new A1, A2, and A3 are highly reminiscent of ACS's existing T-Series offerings, though interestingly Altec isn't offering a universal-fit option along the lines of ACS's T15. Altec provided voicing, and obtained exclusive license for use of the tough-yet-pliable silicone product employed in the custom housings.
Pricing is in the neighborhood you'd expect for a professionally fitted in-ear product: the single driver A1 sells for $499.95; the A2 for $799.95; the top-of-the heap A3 for $999.95. That plants Altec squarely in the middle of the mainstream custom in-ear market, in terms of cost. The A-Series is a bit pricier than a set of Etymotics with custom eartips, a bit cheaper than JH Audio's monitors, and roughly in line, per driver, with the Logitech/Ultimate Ears line): the single driver A1 sells for $499.95; the A2 for $799.95; the top-of-the heap A3 for $999.95.
In a category that's been marked by aggressive innovation, these are very straightforward phones, for lack of a better descriptor. No custom colors (they're offered only in a smoked, translucent finish, the better to show off the drivers), no detachable cables (the cables used are Kevlar wrapped models, with gold-plated jacks), no dual or otherwise multiple drivers per band a la JH Audio's or UE's 'phones. Frequency response for all three models is given as a realistic 16 Hz to 20 kHz.
Altec is taking advantage of ACS' existing network of audiologists for fitting (a smart move on Altec's part, as is the partnership in general, given the degree of expertise it puts behind a new and quite expensive product). We look forward to hearing (and hopefully testing) a set soon - we just have to get our artificial ear over to the audiologist.