FilmStruck Streaming Service to Include Criterion Collection Films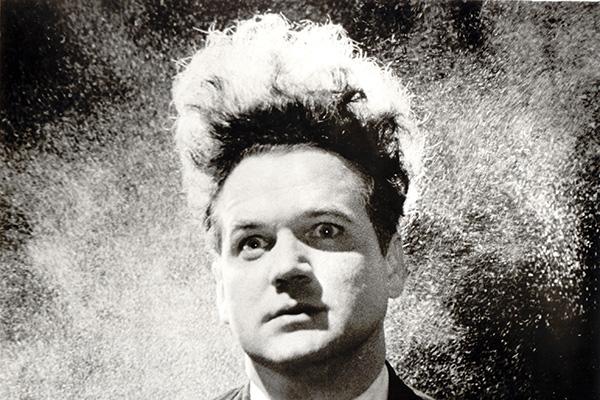 Turner Communications has announced FilmStruck, their over-the-top ("OTT" or online) streaming service that will include Criterion Collection films. The Criterion Collection has been available as part of a Hulu subscription but will soon be pulled and offered exclusively on the new Turner subscription service.
FilmStruck will launch in the fall aimed at people who love foreign, art house, and indie films. The service will include a library of films from Turner's parent company, Time Warner Inc, along with the Criterion collection. The Criterion Collection is a video distribution company founded in 1984 that specializes important classic and contemporary films. In its early years it released DVDs and laserdiscs, then Blu-ray discs and now streaming. Known for art films from directors like Fellini, Renoir, Godard, Kurosawa, Cocteau, Bergman, Hitchcock, David Lean, Kubrick, Sturges, Eisenstein and more, the films are presented uncut in their original aspect ratio. Care is taken when digitizing the movies with the use of state-of-the-art telecine equipment and highly skilled colorists. Where possible the company works with the directors and cinematographers to ensure the look reflects their intentions.
Criterion will continue to include commentaries and supplemental content that indie fans have come to know and love. While the Criterion Collection has only 1,100 films, they have plans to expand their library under the premium service called the Criterion Channel.
The Criterion Channel will be adding select contemporary films that can't be found elsewhere including streaming premieres. For viewers who didn't take film history classes, there will be curated lists. Filmmakers will be invited to champion their favorite classics, creating top-ten lists that highlight exclusive archival discoveries.
In mid-November the Criterion Collection of classic films will be pulled from Hulu including (to name just a few): Diabolique, The Great Dictator, 8 1/2, Seven Samurai, Eraserhead, Watershed Down, A Hard Day's Night, A Room With A View, Mad Max, Brazil, This is Spinal Tap and Picnic at Hanging Rock. If you want to continue to see these films, it will be yet another monthly subscription, (presumably) $10 per month but the exact price hasn't been announced.
The streaming world continues to become divided with media companies wanting to keep their own slice of the pie by taking back their content as licensing contracts end. The end result may be that OTT streaming content will require so many subscriptions that it will cost as much as our old cable bills yet lack the convenience of a single source. My main monthly streaming bill is quickly approaching $100 per month— Netflix 4K is $12, commercial free Hulu with Showtime is $20, HBO Now is $15, CBS All Access is $6, and Sling TV is $30 (includes Entertainment and lifestyle package). I'd hate to have to add more. We still have until November, I think I'll use the PlayOn PlayLater recording feature to record the movies I don't have time to watch now.