Upgrade Dilemma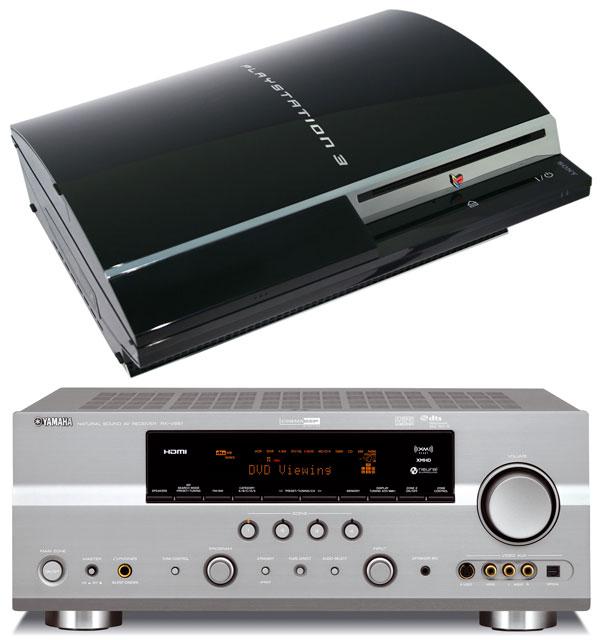 I currently own a Yamaha RX-V661 A/V receiver, and I play DVDs and Blu-rays on a PS3. My receiver is only compatible with HDMI 1.2a. Is it true that the PS3 decodes Dolby TrueHD and DTS-HD Master Audio and sends them losslessly to my receiver? I ask because I just bought a new house, and I am setting up an entry-level home theater with a projector. I am stuck between buying new surround speakers or a new AVR such as the Pioneer VSX-1021 or Onkyo TX-NR609. I currently have some outdated Bose speakers that I use for surrounds and rears, and I would like to upgrade them to match the Klipsch speakers I have for my front left and right, center, and powered sub.
Jerry VanOort
Yes, the PS3 decodes Dolby TrueHD and DTS-HD Master Audio lossless audio formats and sends them as PCM data via HDMI to your receiver, which can accept them in that format. If you have the original PS3, it cannot send Dolby TrueHD or DTS-HD bitstreams, but that's no problem, since the Yamaha AVR cannot decode them anyway. (The newer PS3 Slim can send Dolby TrueHD and DTS-HD bitstreams, but that doesn't matter in your case.) So I would definitely replace your surround speakers to match the Klipsch fronts, which is very important in order to maintain a consistent tonal character throughout the entire surround soundfield. Then, when your budget permits, upgrade the AVR; both models you mention are great choices.
If you have an A/V question, please send it to askhometheater@gmail.com.