Work In Progress: Altec-Lansing A-Series Custom In-Ears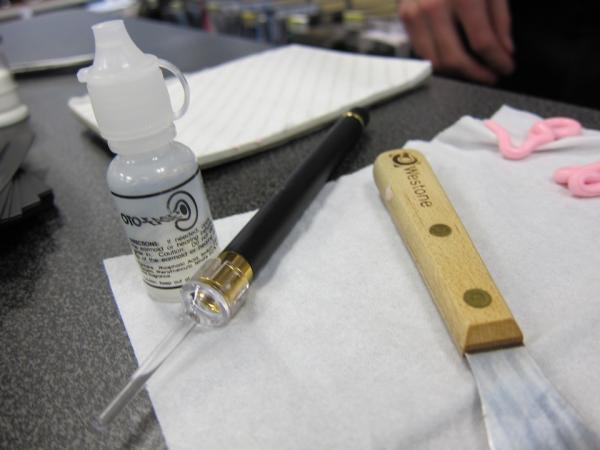 We told you a few weeks back about Altec-Lansing's latest venture, a foray into the high-end in-ear monitor market. We're planning to give the new A-Series a spin as soon as we can - but it's not so simple a procedure as just bringing in a review unit. Since the new A1, A2, and A3 are customs, we needed to get ear molds made. So yours truly stopped by Altec-Lansing's launch event, at J&R Music World in New York City, to have the ol' ear holes filled with pink goo. The mold-taking only took a few minutes, and involved a two-part quick-setting mixture, pumped via a monster syringe into my ear canals (protected by a foam plug, so don't worry). It's painless, and strangely enjoyable, so if you've been thinking about getting custom earphones, don't let this part of the transaction put you off.
The monitors themselves should be ready in a few weeks, so look out for a review thereafter. But until such time, enjoy this peek into the process (performed in this case by the practiced hands of ACS managing director Craig Kasper).
WHERE TECHNOLOGY BECOMES ENTERTAINMENT