Is WIFIPLUG HOME Really the "Smartest Plug on Earth"?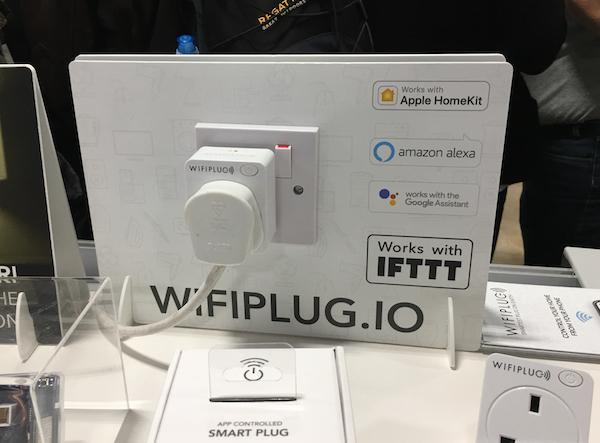 The folks at
WIFIPLUG
claim that their WIFIPLUG HOME Wi-Fi-enabled plug is—or will be when it begins shipping to customers sometime around April—the "Smartest Plug on Earth". That's a pretty electrifying statement; and, since I haven't checked out every other smart plug on the planet, I'm in no position to say it's not. I can, however, tell you that the WIFIPLUG HOME is a pretty darn impressive smart plug. For starters, it's a Wi-Fi-enabled plug that doesn't require any additional hardware to operate. In fact, after setting up the WIFIPLUG HOME with the WIFIPLUG app by simply scanning the device's barcode, you can put your smartphone away. The HOME can be controlled via all three of the main voice recognition platforms: Alexa (Amazon), Siri (Apple HomeKit), and Google. It's also IFTTT compatible, so you can set up all kinds of automation using that popular online service.
The HOME includes other unique technologies.
Ecosense: identifies standby devices and turns them off automatically after learning your routine. WIFIPLUG says this feature alone can save up to $200 per year in electricity costs. (I'm a little skeptical of that amount, but we'll see once we get our hands on a review sample.) As a result, WIFIPLUG claims that it's "the only smart plug that pays for itself."
Heartbeat Mode: learns your routine and mimics your on/off behavior with lights connected to the HOME when you're out of the house.
Real-Time Energy: the HOME allows you to track the energy usage of your connected devices, appliances, and lights via the app.
Geofencing: the app can be programmed to turn on all of your connected devices, appliances, and lights as soon as you return home.
Real-Time Notifications: you can get notified in real-time of all updates, changes to devices, and power usage of connected items.
The WIFIPLUG HOME is available for pre-order now at $39.99/each (with discounts for orders of 2, 4, or 6 HOMEs). Shipping is expected to begin early in the 2nd quarter of 2018.