When Is a Subwoofer a Subwoofer?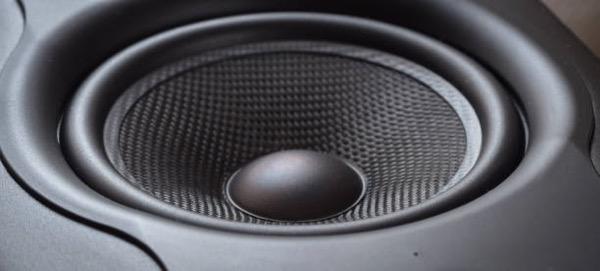 A recent product announcement from Amazon touted the launch of a "subwoofer" to supplement the response of Amazon's popular Echo vocal assistant. Presumably it will work with the even smaller Echo Dot as well. But for me it raised a couple of eyebrows.
Given that the low frequency response of an Echo alone probably doesn't reproduce any useful output much lower than 100 Hz (admittedly an educated guess), the Echo Sub certainly can't hurt. But given its size and its 6-inch driver, there's no way that such a product it can be considered a subwoofer. Since larger bookshelf speakers with similarly-sized woofers rarely extend to much below the mid '40s, a similar result here wouldn't be a surprise.
The mid '40s is certainly woofer territory, but hardly subwoofery. Amazon isn't the first to use the word subwoofer for a product that's simply a woofer. So what should it have been called? Something like Echo Bass or Echo GoLow might have been more appropriate. Audiophiles apparently aren't well-represented in Amazon's product-naming meetings.
So what, exactly, is a subwoofer? That should be obvious to most of you reading this, but many terms in this hobby aren't at all familiar to the general public. This is just as true today as it was in two hilarious British TV sketches from decades ago — Hi Fi Shop Sketch and Smith & Jones Ayushi Stereo demo.
There's no formal definition of a subwoofer. The subject is complicated. A subwoofer should certainly offer useful response to below 30 Hz. A modest bookshelf speaker can likely respond to a 30 Hz signal, but will reproduce it at such a low level that no one would hear it. A true subwoofer should be able to produce a peak level of at least 90 dB at 30 Hz. But that will also depend on the size of the room (the larger the room, the greater the challenge). Where the sub is located in the room will also have an effect; the level of that 30 Hz will vary dramatically depending on the locations of both the subwoofer and the listener (using multiple subs, in different positions, can help smooth the response in different seats).
The subwoofer's distortion is also important, though our ears are relatively tolerant of this in the deep bass. It wouldn't be unusual for a respectable subwoofer to approach 10% distortion at 90 dB and 30 Hz with little audible effect. If distortion goes much higher, however, the bass could turn boomy, the sub might become more localizable, or both. But any competent subwoofer should be able to do 90 dB at 30 Hz with 10% distortion or less in an average sized room; the best subs should be able to exceed 100 dB under the same conditions.
So what should you look for in a subwoofer? While that Echo Sub should be perfectly adequate for the average background music listener, and is designed to connect and work seamlessly with the Echos, the serious audiophile and/or home theater enthusiast in search of deep bass will want more. Up to a point, the bigger the active driver(s) in the sub, the better. That means, at best, 15- or even 18-inches, or perhaps multiple, smaller drivers. You can get away with less in a small room, but using drivers smaller than 8-inches (and even the latter preferably in multiples — that is, at least two in the same cabinet) is pushing it. Or rather not pushing it; you need to move a lot of air to generate deep bass. The driver's cone must move significantly to push that air. The smaller the driver the further it must move to displace the same amount of air, and the harder it is to design it to do so. Ditto on cabinet size. While there are exceptions, the best subwoofers are usually hard to hide.
The amplifier power in a powered subwoofer is usually secondary beyond a certain point. The power needed is dependent on the sensitivity of the driver itself, but in general more power is better. Manufacturers also seem to have little concern for the input impedance of the sub's amplifier, and often don't specify it. But if you're driving the sub with a tube-based preamp the higher the subwoofer's input impedance the better. The most common value, around 10 Kohms, might not be the best match. For a solid-state-based system, however, this is rarely an issue.
There's a lot more that can be said about subwoofers, more than can be covered in a blog. We've said more elsewhere and will continue to do so. But just be aware that while the Echo Sub is a smart product that will satisfy a lot of buyers, there are no miracles in audio.