What's on HDTV? (June 2003)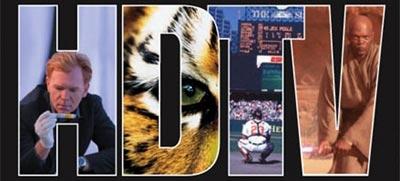 With the number of high-definition TV programs increasing, the price of high-def sets plummeting, and shows now available over the air, by satellite, and through cable, 2003 is shaping up to be HDTV's breakthrough year. To help you take the HDTV plunge, we've put together this guide to programming on network TV, cable, and satellite, plus a listing of local broadcast channels and cable systems around the country.
If you've been on the fence, now's the time to climb down and check out HDTV. ABC and CBS are broadcasting all of their dramas and sitcoms in high-def, while NBC shows at least ten HDTV series in prime time, including new episodes of all three Law & Order series. There's a distinct thrill to tuning in CSI: Miami and examining evidence with the same level of detail seen by Horatio Caine (David Caruso). And if Sydney Bristow (Jennifer Garner) on Alias didn't look glamorous enough, watching her save the world on HDTV is just over the top. Even the WB Network is aboard with 5 hours a week of shows in high-def, and PBS's digital stations are broadcasting HDTV shows and demos every day.
HBO and Showtime offer dedicated channels chock-full of uninterrupted movies and original series that look crisper than anything you'll see on DVD. Movies in high-definition with 5.1-channel soundtracks are a no-compromise alternative to going out to the movies. The ESPN HD and HDNet high-def sports channels offer fans baseball, basketball, and hockey games among other events. And there's also a full-time nature and history channel, Discovery HD Theater.
While satellite carriers DirecTV and Dish Network have been beaming HDTV channels for a few years, cable systems-jacked into 70% of America's TV households-can offer high-def to a far bigger audience. As recently as a year ago, some people thought HDTV might not make it. But high-definition TV has now grown well beyond its baby steps and looks ready to finally hit its stride.