What You Don't Know About Velodyne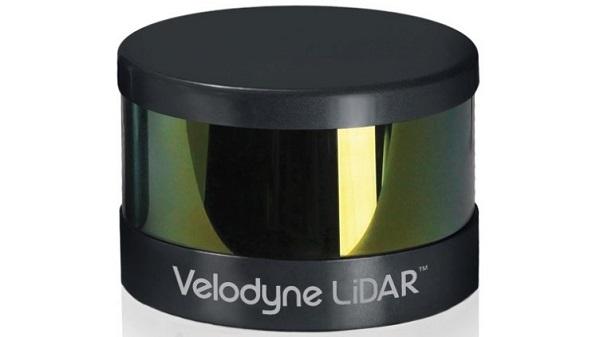 Velodyne. Subwoofers. Actually, really good subwoofers. When you're talking to your buddies, running down your list of home-theater equipment, you pause ever so slightly before you say "Velodyne subwoofer" because you know that pause will add even more of an impression to an already impressive name. But Velodyne is more than subwoofers. Much more.
In 1983, the world needed better subwoofers, and David Hall founded Velodyne to provide them. If you wanted to have kick-ass bass, Velodyne was the answer. But now, Velodyne has something else to offer. In particular, if you want your vehicle to drive itself while you take a nap, Velodyne is the answer. That's right - Velodyne is fast becoming a major player in the ramp-up to autonomous driving.
The technology in question is called LiDAR which, in a nutshell, is a surveying technology that measures distance by illuminating a distant target with a laser beam. You might also be familiar with LiDAR's non-automotive uses in laser or 3D scanning. Autonomous vehicles can use LiDAR with rotating laser beams to detect obstacles, and then steer around them.
Velodnyne's entry into LiDAR came in 2005 when it entered a competition sponsored by DARPA (Defense Advanced Research Projects Agency); the challenge was to race autonomous vehicles across the Mojave Desert. Velodyne's entry successfully navigated through the desert, and in the 2007 DARPA event Velodyne's HDL-64E LiDAR sensor was used by five out of six finishing teams including the winning and second-place team. Management realized they had a commercial opportunity on their hands.
Since 2010, Velodyne LiDAR technology has been used by companies like Google, Caterpillar, Nokia, Microsoft Bing Maps, TomTom and Apple for navigating and mapping; in all, they supply systems to 25 car makers. In 2016, Velodyne spun off its LiDAR department as a sister company, and in August, Ford and Baidu announced a $150 million investment in Velodyne LiDAR Inc. According to a Ford executive, "...they are the only supplier in the market that can help us achieve our goal of delivering a high-volume autonomous vehicle." Velodyne LiDAR is among a dozen companies leading the way in LiDAR, a global market that is projected to hit sales of $2.4 billion by 2020.
Of course, Velodyne's entry into autonomous vehicles should serve as an inspiration to any company that feels a need to push its envelope. For example, if you run an audio company, look out across your cubicle farm of engineers and imagine all the talent locked up in there. Do you really think the brainpower of those smart men and women is being fully utilized by designing yet another Bluetooth mini-speaker? With some savvy management, I bet they could do some amazing things.
Meanwhile, I look forward to the near future of Velodyne-equipped self-driving cars. The only question is, will Velodyne also equip them with kick-ass subwoofers?
LATEST VIDEO