Voicepod! Come Here. I Want You.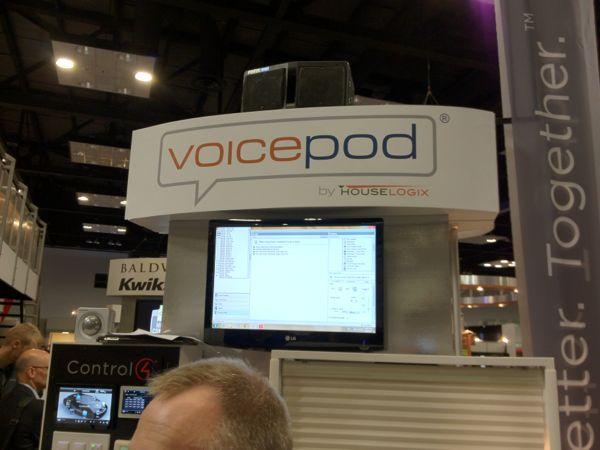 Of all the cool stuff at CEDIA 2012, by far – for me, at least – the most impressive and most cool thing I saw/heard/experienced was the voice-controlled home automation add-in for a Control4 system from Houselogix, called voicepod, that will be available later this year. Any number of voicepod "pods" can be used to allow you to control a virtually unlimited number of functions that may be available in your particular Control4 system. A voicepod is a small, flat device that looks somewhat like an electric hot plate for a coffee cup. Built into each voicepod is a microphone and speaker that allows the system to talk back to you in order to confirm commands or ask for additional commands. In order to keep the voicepod from responding to random conversation in the room, communication with the system has to be woken up by saying, "Hello, voicepod," after which a female voice asks you what you would like to do.
During the demonstration, Theodore Rosenberger, the President and Founder of Houselogix, turned lights on/off, raised/lowered Lutron wireless shades, selected preset angles and panned a security camera, and even programmed the system on-the-fly to respond with specific phrases. I've seen quite a number of voice-controlled devices and systems over the years, and this one from Houselogix is by far the most exciting I've come across. Even though it's only in beta testing now, I've already begun begging Houselogix to let me get my hands on a voicepod or two to integrate into my Control4 system.