Voice Activated Grill Texts or Talks to You When Food is Done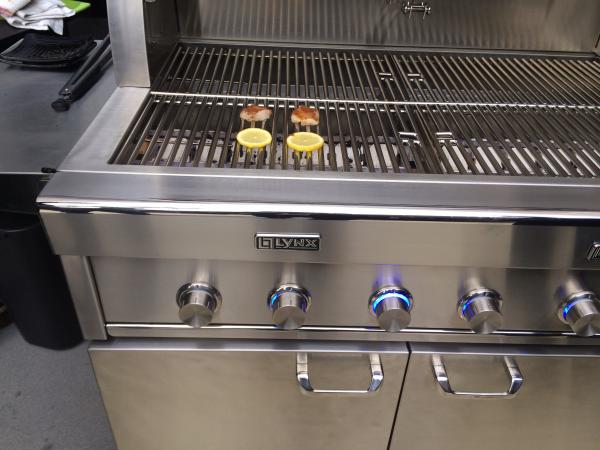 Barbecue manufacturer, Lynx, demonstrated a connected grill that will text you or speak to you when it is time to turn over your food and when it is done to perfection. With this grill you can continue watching the big game or prepare other food, and not worry that you will burn the chicken breast or overcook a streak. The grill is voice controlled. Tell it to preheat, then tell it what you are cooking by saying the type of food and preferred doneness--"filet mignon, medium rare." The grill remembers the timing of each food you cook and will ask if you want it prepared the same as the last time. During the entertaining demonstration, I sampled barbecued Scallops seared on the outside, juicy inside, as the grill controls the temperature of the gas fire based on the type of food being cooked.
This gas barbecue grill won't be available until next year, and it's not cheap. Aimed at those consumers who have an outdoor kitchen, the 42-inch Lynx grill runs $6500 without the added connectivity and voice control which is expected to add another $1200 to the base price.
LATEST VIDEO
WHERE TECHNOLOGY BECOMES ENTERTAINMENT