ViewSonic Streams the Light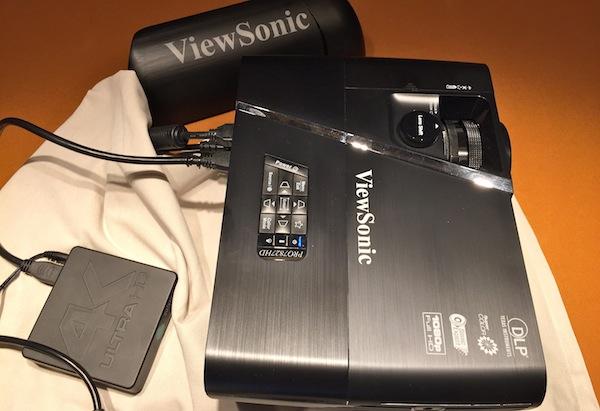 CES isn't much a platform for launching video projectors (that's why there's CEDIA), but one company not typically known for home A/V products did use the show to introduce a pair of models designed for home theater, rather than classroom, use.
ViewSonic's LightStream Pro7827HD ($999) and PJD7828HDL ($599) are affordable 1080p DLP projectors tuned for playing video in dark rooms. Of particular interest is the ISF-certified Pro7827HD, which has a six-segment (RGBRGB) color wheel, 2,200 lumens brightness, and ViewSonic's SuperColor technology (apparently an extension of Texas Instruments' BrilliantColor tech) for color performance enhancement. It also has a vertical lens shift adjustment plus a hidden compartment for plugging in an Amazon Fire, Roku or other streaming stick.
Both the Pro7827HD and PJD7828HDL will be available in March through online stores including Amazon.com and NewEgg.
WHERE TECHNOLOGY BECOMES ENTERTAINMENT